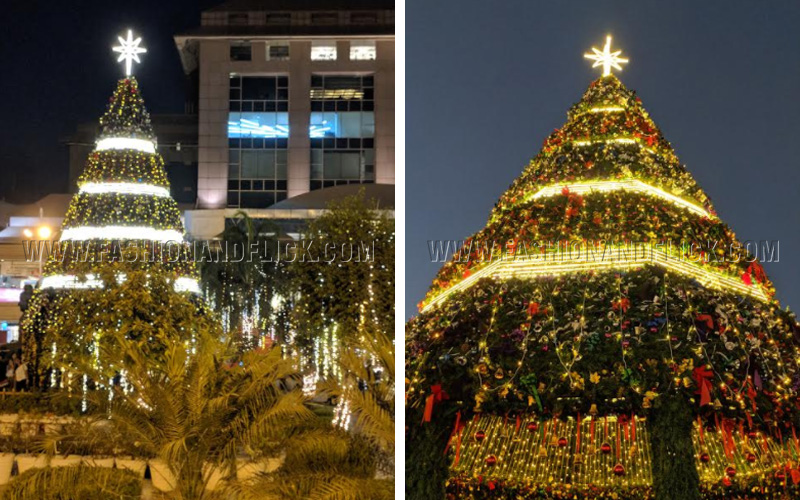 December 07, 2017, New Delhi: With Christmas and The New Year just around the corner, Select CITYWALK, the most popular shopping centre in Delhi NCR, is all set to ring in the celebrations in style. To woo its patrons with music, food and festivities, the shopping centre is hosting an array of outstanding events including Christmas Market, Christmas Tree Making with Krispy Kreme and Cornetto's, Dessertarian Fest, Christmas Choir Fest, Meet and Greet with Santa, Kids Christmas Carnival and New Year's Market among others.
The celebrations commenced on 7th December with the four days long Christmas Market till 10th December and will conclude with a Winter Carnival which will start from 26th December till 30th December. The Christmas Market will bring to the shoppers exciting Christmas presents along with some stunning winter wear. Followed by this, Select CITYWALK will also entice shoppers with the SSB Band display and a dog show on 13th December from 5 pm onwards where the Sashastra Seema Bal brass band will play in all their finery along with the Jazz Band. As part of the dog show, "Canine Sentinels" from SSB will put up exciting sniffing and tracking drills.
Besides, to enhance the festive mood and aura, the shopping centre will host Christmas Tree Making with Krispy Kreme and Cornito's on 14th December, 12 noon onwards at the Plaza wherein 250 students from different schools will be decorating Christmas Trees and Donuts from Krispy Kreme with a Nacho twist.
To satiate the sweet tooth of its shoppers, the shopping centre will then play a host to the first of its kind, festival of Desserts – Dessertarian Fest which is a 3-day long fest from 15th to 17th December showcasing the largest variety of Desserts under one roof. Furthermore, to welcome Christmas and to charm the audiences with melodious music, Select CITYWALK will present a 5-day long Christmas Choir Fest starting on 20th December where celebrated choir groups of the city will make the audiences dance to their tunes. Alongside, there will be a Meet and Greet with everyone's favorite Santa throughout the Christmas week from 20th to 25th December, where the shoppers will get a chance to get pictures clicked with Santa Claus
Engaging the fitness enthusiasts, Select CITYWALK with the Asics is organizing a Fitness Festival on 22nd December from 5 pm onwards. Shwetambari Shetty, the famous Zumba Instructor and other fitness influencers will interact with the audience and advise the patrons on latest fitness trends. To further add to the fun and excitement, the shopping centre will witness the two-day Kids Christmas Carnival on 23rd and 24th December, creating a well-curated Santa's workshop arena for the kids to participate in fun and recreational activities.
Subsequently, welcoming the new year and concluding the month-long festivities, Select CITYWALK will bring a one stop market for its shoppers from 26th to 30thDecember where shoppers could indulge in treating their friends and family with gifts and extravagances.
Commenting on the festive offerings, Arjun Sharma, Chairman Select CITYWALK, said, "At Select CITYWALK, we consistently satiate the festive spirits of our customers and uplift their celebratory moods with various carnivals and activities. As Christmas and New Years have always add to the festive excitement of the shoppers, along with getting maximum footfalls, we always try to engage our patrons with more and more fun-filled initiatives during this time of the year. This year again, we have many upcoming events, such as the Christmas Market, Christmas Tree Making, Christmas Choir Fest, Meet and Greet with Santa and Kids Christmas Carnival, and we are sure that our shoppers will relish their experience of coming here."