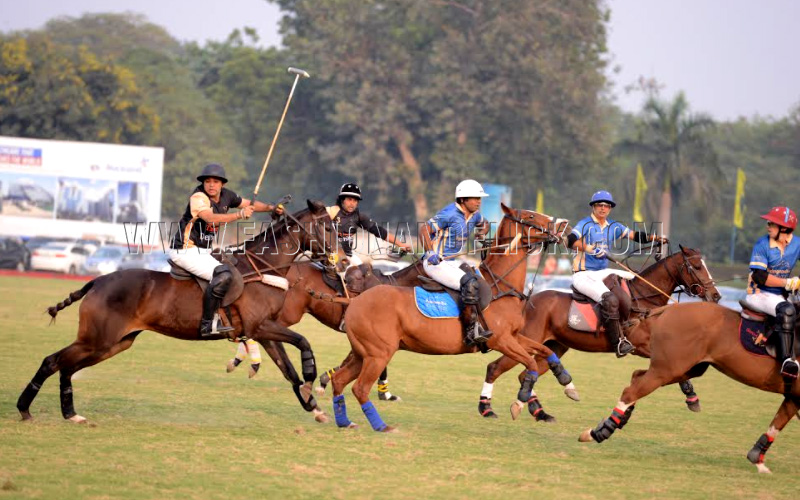 The YES BANK Indian Masters, best known as one of the grand slams of Indian Polo had their Finals on 19th November, 2017at Jaipur Polo Ground , where two best teams- the Achievers and Delhiites Polo got into the battle for the top honor and the whos who of the country were the spectators.
It was a day that belonged to Achievers who grabbed the tittle with the enthusiasm and charismatic play of their star players like Matthew Perry, Uday Kalaan, Bhawani Singh Kalvi and Siddhant Sharma from Achievers have been winning audience's hearts.
The score till the third chukkar was 5-1 with Achievers taking a great leap.But Delhiites Polo made a surprising comeback scoring the majority of the goals in the end chukkars but Achievers won with the score board reading 7-6 . Uday Kalaan was titled -The Most Valuable Player of the tournament and the Best Polo Ponny was won by Samir Suhag's Calibriya.