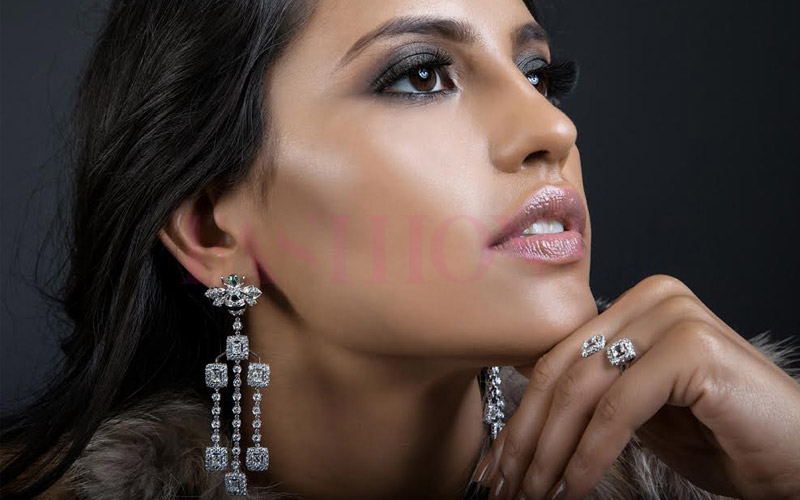 Honeybees are the sweetest mortals in the world and spread their sweetness all around. Divine and graceful, Mirari jewellery unleashes the To Bee or Not To Bee collection, inspired by the symmetry and magnificence of the hexagonsfused with the tenderness and sweetness of honey. These extraordinaire pieces encapsulate the splendour of its quirky muse in the most spectacular designs.
The honeybees add a fresh and feminine vibe to the pieces. Light and airy, the motif naturally showcases precious stones suspended in heavenly web of metals dominated by the rich deep golden colour. Influenced by the geometric lines, the flamboyant twisted pieces blend amazingly with the honeycomb structures that will create a statement for the one who adorns it.
The collection extravagantly exhibits the natural brilliance of beauties of nature. The innate attraction of bees towards flowers is beautifully illustrated by amalgamation of yellow and pink sapphire stones studded in yellow, rose and white gold. Adding an extra hint of exclusivity, use of authentic criss cut diamonds, patented by Lili Diamonds, Israel, is flaunted in the collection. The hexagonal shape crafted gives a celebratory moment of all the honeybees coming together and building their homes.
An innovative and contemporary concept parading these exceptional motifs amalgamates into breath-taking earrings, bracelets, rings and pendants; one of a kind statement pieces that are a definite conversations starters.
"This range of collection is to bring the sunny side up of every woman. Live out the sunshine in yourself by embracing this exclusive and ultra adorable collection. I have captured the sweetness from the nature and tried to spread through these geometric lines with the hint of sugar and spice. Every piece of jewellery is crafted to bring out the utmost innocence provided by the nature, also keeping in mind the soothing aura it creates around itself. This exquisite collection is a unique combination where nature meets the geometry."
added Mira Gulati, Founder and Principal Designer, Mirari.
Mirari Boutique, 2nd Floor, DLF Emporio, Vasant Kunj, New Delhi