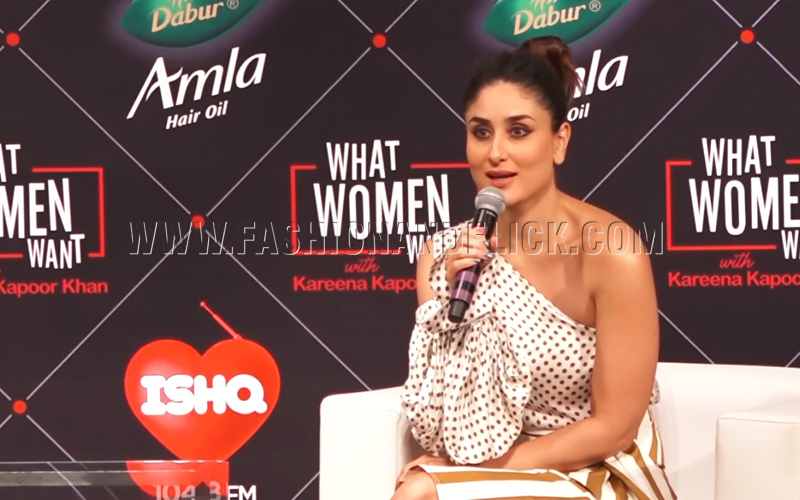 Superstar Kareena Kapoor Khan who is known for making independent choices besides being a mother of adorable Taimur Ali Khan is creating new waves as a Radio Jockey. The actress who followed the footsteps of dear friend Karan Johar and bringing out the stories of unapologetic women who have broken barriers and stereotypes was in conversation with talented actress Sunny Leone on her show 'What Women Want' on Ishq 104.8 FM. The actresses in a tete –a – tete with latter discussed about making choices in their lives, getting trolled for sharing opinions on social media, Sunny going for adoption, encouraging young girls to make the most out of present rather than waiting for a day to turn out things and much more.
Candidly speaking about her choices and how women can bring a change in their life, Sunny said, "Whatever choices I have made in my professional life involved a risk to a certain extent and it is because of these risks I have been able to reach where I am today. When it come to making choices in my personal life, I have simply followed my heart whether it's getting married to Daniel who is always considerate and supportive of my choice of work to going for adoption and making Nisha an important part of our life."
The actress also pointed out where women often tend to go wrong and gave a message to all the young girls out there that how they can take small steps, make the most out of the present rather than just waiting and making a huge change one fine day.
Being a mother herself, Kareena understood the situation and recalled that how she refused a film with a huge actor because it had a large outdoor shoot schedule and the mother inside her didn't want to leave Taimur behind. Not only this but she also shared that how she could've begun acting later in life and had studied more.
Apart from this, the duo talks about the numerous challenges on the show which other mothers would be able to relate with.
Tune into 'What Women Want with Kareena Kapoor Khan' who shares heartfelt stories of these brave women who are paving a path for themselves in the most beautiful manner exclusively on Ishq 104.8 FM, Mon – Fri at 8pm and repeats at 10 am and 12 pm.