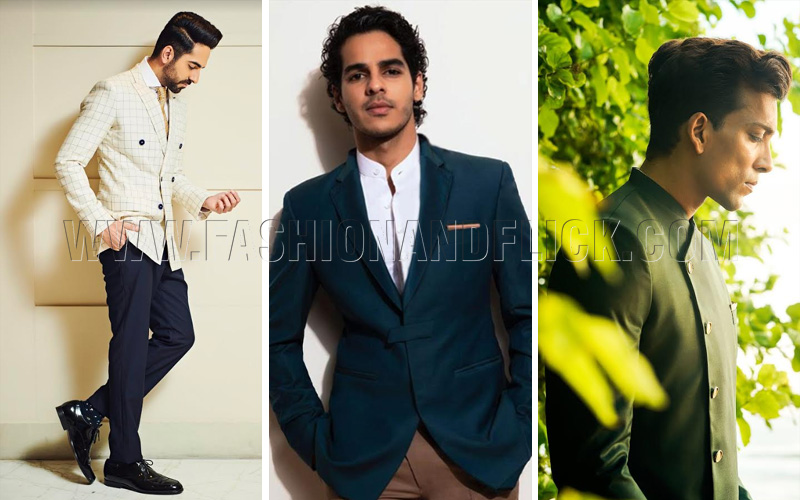 February 2019, Mumbai: SS HOMME – Sarah and Sandeep is pleased to announce the release of its Spring/Summer 2019 collection, 'The Isle of Summer'. Designers Sarah and Sandeep Gonsalves have designed a first of its kind, fashion forward destination menswear-only collection that is now available at the SS HOMME – Sarah and Sandeep Flagship Store situated in Khar (West).
A unique take on island fusion clothing for men, the collection has been captured at Anantaya Resort and Spa, Pasikudah, Sri Lanka.The Collection is inspired by colours from islands and archipelagos, bringing together a range of comfortable, classic yet structured apparels ranging from soft-hued suits and blazers to delicate yet fashionable wedding outfits that can be adorned by grooms at beach and resort destination weddings. Design details like open and overlap fronts, collar and lapel variations and contemporary surface techniques bring freshness to the concept of wedding wear while signature tab details and geometric influences highlight the designers' distinctive design philosophy.
The ornamentation is inspired by the textures of sands, floral patterns and outlines which are meticulously translated into embroidery. Impeccable combination of hand and machine embroidery is witnessed in the form of satin stitches, french knots, a combination of gold zari and tone on tone embroidery. A fusion of matte earthy tones and dusted pastels, the collection redefines the style quotient in Indian menswear without compromising on the fine craftsmanship the brand is known for.
The Isle of Summer ranges from different delicate surface ornamentation, crisp silhouettes, to easy-going-breathable fabrics with detailing. Using raw silks and worsted wool as the base allows the embroidery to remain well balanced and enhances the overall look and feel of the garments. The festive range is made up of cotton and silk fabrics with a blend of fresh colour which makes them ideal for summers while the western range is a mix of light weight structured suits and blazers with slight tuck and panel details ideal for beach destination weddings.
Designer Sandeep Gonsalves states, "Sarah and I decided that we would like to experiment with bolder designs for the Spring/Summer 2019 collection. Our primary goal was to create a relevant collection for formal beach destination weddings without shying away from our geometrically inclined design aesthetic. What you see is our take on one-of-a-kind clothing for men."
The Isle of Summer collection is live in store. The collection will be available to purchase online also.