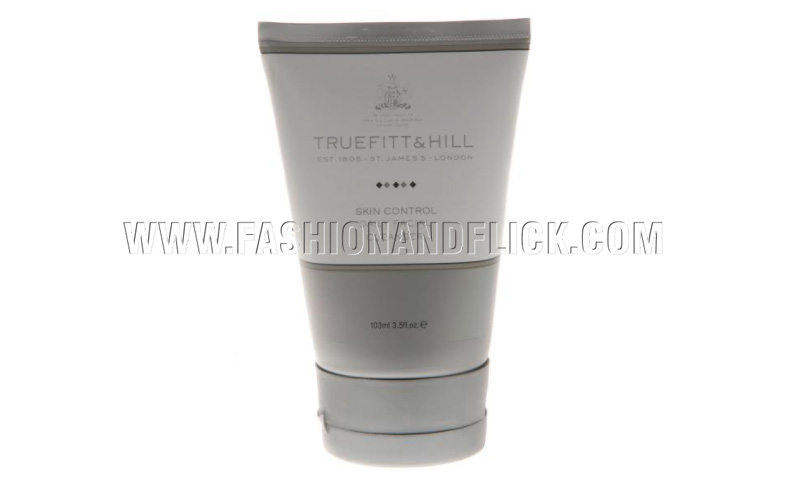 All hail the Rain!! With the changing season extra care and extra effort for the skin becomes essential, says expert. So changing your skin care routine as per the season and your skin type is vital. Truefitt & Hill
introduces a complete Skin Control Range perfect for this rainy season.
Try on the luxurious antidote by Truefitt & Hill; Cleanse, Scrub & Moisturize with the perfect skin care range for a seamless breeze through the rains.
Skin Control Facial cleanser
This cream-based formula is not only moisturizing but also deeply cleansing. It has a subtle lavender and lime fragrance and also contains Jojoba beads which gently exfoliate, preparing the skin for shaving in the morning and/or cleansing at night. The Grape, Lavender, and Sunflower essential oils also help to moisturize and condition the skin giving you the best face forward for your day/night ahead.
Skin Control Invigorating Bath & Shower Scrub Tube A great reason to get out of bed. Exfoliating jojoba beads have naturally occurring vitamin E to heal the skin. This scrub replenishes the moisture lost through the exfoliating process – it is non-stripping and non-drying.
The scrub also has a chelating agent – that does not allow minerals from hard water to adhere to the skin. With an exceptionally refreshing Rosemary mint fragrance.
Skin Control Advanced Facial Moisturizer
A smooth and creamy yet light moisturiser, perfect for all skin types. Its formulation is enriched with a subtle lavender and lime fragrance. The three-key active moisturizing agents in the formulation is all your delicate skin needs to combat sun damage. Q-10 – a powerful anti-oxidant that occurs naturally in your body which helps to prevent damage to collagen and the elastic production process that helps to reduce and prevent
wrinkles. Carnosine – which inhibits wrinkle formation. Helioguard 365 – which works to prevent cell damage from the sun as well as moisturising the skin.
This skin care range not only cleanses the skin but also nourishes and repairs damaged and irritated skin! Its handy size makes it an apt accompaniment to travel with.
This powerful protection layer is a must for healthy skin this season.
Suitable for all skin types.
Price:
Skin Control Facial cleanser: Rs 2000 for 100 ml
Skin Control Invigorating Bath & Shower Scrub Tube: Rs 900 for 100 ml
Skin Control Advanced Facial Moisturizer: 3400 Rs for 100 ml