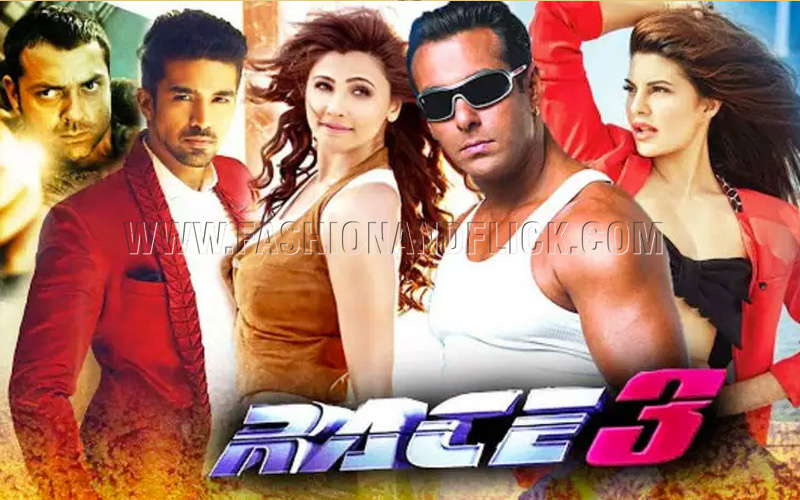 No Logic, Only Salman's Magic
Star Cast: Salman Khan, Anil Kapoor, Jacqueline Fernandez, Saqib Saleem, Daisy Shah, Bobby Deol, Freddy Daruwala.
Director: Remo Dísouza.
Genre: Action Thriller
Rating: 2/5
The Race 3 shows carefully calibrated mix of preposterous gorgeousness, high-octane action, froth and a cheerful lack of logic.
Produced by Salman Khan Films and Ramesh Taurani under the banner of Tips Industries Ltd, Race 3 fails to do justice to this movie with no concrete storyline.
Choreographer-turned-director Remo D'Souza takes over the action thriller franchise from Abbas-Mustan and delivers a film so flat that there's not even one moment of inspiration or humour to spot here.
Set in the fictional island of Al-Sifah, Samsher Singh, played by Anil Kapoor, is a global arms dealer, who stays in a mansion with his family. Unfortunately, his family lacks unity as everyone tries to outwit each other. Their relationship is basically a mirage and it's all because of greed for property. Samsher and his family embark on a mission to rob a hard disk kept in a high-security Cambodian bank. The disk is being robbed with the intention of blackmailing Indian politicians involved in a prostitution racket.
Salman Khan as Sikander step son of Samsher Singh is an Oxford-educated can be seen in every frame, solving every problem.
Bobby Deol as Yash is bodyguard to Sikander but he does very little protecting and more strutting. And then there's Jacqueline Fernandez as Jessica, has exact purpose lost on us but we could see dancing and beaming in scenic locations.
'Our business is our business, none of your business'. If you think, this is the only laughable dialogue in the film, then head to theaters, you will be proven wrong. From 'Boss Pe assassination Attack Hua Hai' to 'Na Tumhe Haq Hai, Na Adhikaar', Race 3 has some illogical and horrendously rendered dialogues.
Writer Shiraz Ahmed was hoping the Khan superpower would do the magic for him. Overall Race 3 is a funny, valiant and kitschy film. If at all you are free you can go and watch well choreographed action sequences, beautiful cinematography.
Movie review by : Anupama