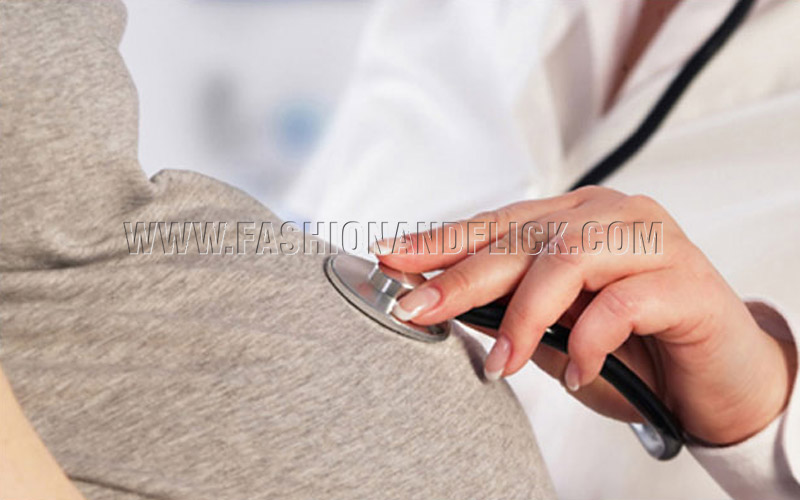 Panchkula, September: Most of the changes that come with pregnancy are bulging of a belly, increase in weight, mood swings, being tired and many more. But two changes that may have long lasting implications in women are pregnancy related high blood pressure and diabetes. At a recent patient information study conducted at Paras Bliss Hospital Panchkula, the Gynaecologists were able to see a sharp increase in the number of pregnant women showing signs of hypertension or high blood pressure. Hypertensive disorders complicate 5 to 10% of all pregnancies and together they are one member of the deadly triad along with haemorrhage and infection that contribute greatly to the maternal morbidity and mortality.
Dr Shilva, Senior Consultant Paras Bliss Hospital, Panchkula who led this study says,"Preeclampsia is best described as pregnancy-related syndrome that can affect virtually every organ system. The real cause of preeclampsia or pregnancy induced hypertention is still unkown; however, the patient history and the conditions shows a trend. Other risk factors include obesity, multifetal gestation, maternal age, and hyperhomocysteinemia. Preeclampsia increases from 4.3% (body mass index < 20 kg/m2) to 13% in BMI> 35 kg/m2. This highlighted the risk of obesity, conceiving at a later age as the prime reasons for the risk."
Pregnancy induced hypertension or Preeclampsia will with time become one of the leading reasons for maternal mortality. World Health Organization (WHO) systematically reviews maternal morbidity world wide and 16% of maternal deaths were reported to be due to hypertensive disorders. As the number of women becoming pregnant suffer from comorbidities such as PCOS, obesity and diabetes. Pregnancy is a time when a woman's body is undergoing numerous changes and the pre-existing health issues complicate the situation more.
She further adds, "The most dangerous aspect of pregnancy induced hypertension or Preeclampsia is that it has no symptoms. If left undetected, the consequences for both the mother and the baby can be fatal. The common signs could be headaches, swellings, weight gain or vision issues, Women who feel the same during pregnancy should consult a Gynecologist immediately."
However, pregnancy induced hypertension doesn't just put women just in immediate risk, the ones who even opt for treatment and are able to manage the ailment may be at risk to suffer from stroke or heart attack. A recent British Medical Journal has also reported that in the 10 years following delivery, women who had normal blood pressures in their first pregnancy during their 20s, 30s, or 40s had cumulative new cases of hypertension (HTN) of 4%, 5.7%, 11.3%, respectively. The researchers reported that 14-32% of women who experienced pregnancy induced hypertension during their first pregnancy developed HTN in the 10 years following their delivery and their rates of HTN remained doubled more than 20 years later compared to 4-11% of women with normal blood pressures in their first pregnancy.
Maintaining a good health during pregnancy is not just to look on a weight and taking vitamins.; It also includes managing blood pressure and cholesterol levels. To tackle from such disease like hypertension is to move from curative to preventive care. One should have a healthy lifestyle. Regular health check-ups, reduction of salt, sugar intake, promoting physical activity, early detection and treatment.
Dr. Shilva says, "The best way to eradicate hypertension is to have a healthy life. Avoid junk foods and processed food items. Smoking plays the key role in increase of hypertension thus it should be avoided., be clear about your health statistics, visit your doctor regularly and opt for a regular scan. Physical activity is the foremost thing not just during pregnancy but before and after too. They should be the basis of your life."