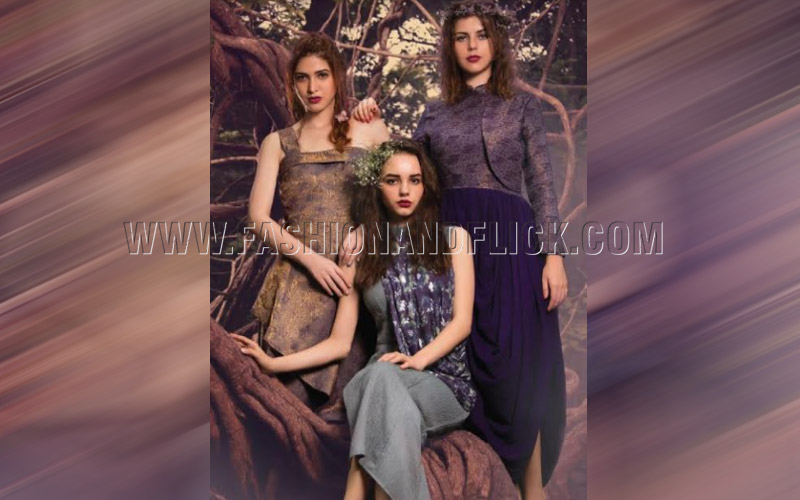 The Autumn/winter 17 fashion trends seem to make great news for your wardrobe. Why? Well, rather than the old-fashioned method of one thing being "out" while another is deemed "in," designers have broken down the boundaries of what can be considered of-the-moment. Many trends are slamming their third or fourth winter season in favour (take the knit and midi skirt combination for example), and that's a wondrous thing. Not only have you come accustomed to that particular way of styling, but it's highly likely you'll own one or more pieces to get going again without holding you up. Keep reading to know about the A/W 17 fashion trends every girl will want to have in her wardrobe this season…
Key trends of Autumn/winter'17:
Rocking the denims is the best way to show off your fashion-forward autumn winter style! Revamp your Denim style by adding pockets and trying different washes. This season wear it as A-line dresses, blocked shirts or faded Jeans. LONG SLEEVE BABYDOLL TOP / VOLUME SLEEVES add an element of new style to give your shoulders a chic look. These volume sleeves top look great with skinny trousers, shorts skirts and denims, so you can try out a range of styles as per the occasion.The ideal material to be used would be light weight soft fabrics like viscose. TEXTURAL / SOFT TOUCH structures in dobby weaves and micro jacquards add subtle interest to bases, with finely textured detail important for the A/W 17/18 season, also subtle textural hand-feel on smooth soft bases add sheen and rich look.
ASYMMETRIC RUFFLE's out of the most stunning designs of necks in the tops, the asymmetric ruffle looks stupendous for a day look. The perfect ruffle look flows from shoulder to under the arms and on waist to hem to give fuller look. SNUGGY TEXTURES are inspired by the dark forests, jersey and knits take on plush winter textures creating a fashion-forward look. Fresh terry looks are created with nep, slub or bouclette yarns in cotton and linen, sometimes with printed elements.
The Plunged neckline maxi dress gives a sleek elegant silhouette and is a wardrobe staple for most of us during the spring and summer, but they can also be worn during the fall and winter too. That's what's so great about them – they're versatile, easy to style with anything, fabrics like Liva Crème satin which are smooth, feels soft and gives a premium look. If you didn't buy one yet, you need to for autumn/winter because there are so many outfits you can create with one. You can make it more sensuous by adding open back details, Leg slits, strap details and a fitted waist detail gives a more sleek shape.Formal dressing is presented in a more premium direction and regular textures, worsted twill, gabardine and herringbone wovens are elevated through newer textures for a grittier urban look. The look is formal yet gives a feminine touch. TUXEDO DRESS shows just the right amount of skin, making you look subtly sexy.It isinspired by classic tuxedo style jacket with a fluid attribute. It has slight straight shoulders and shaped/cinched waist. It's tough to find a pair of retro trousers that are classy enough for the daywear, casual enough for a night out, comfortable enough to keep on, and sleek enough to want to wear. It gives a slim look with slightly wide hemline, accompanied by slanted pockets at side seams. These SLIM POST – RETRO Trousers hit on all four of those aspects at the same time. You can pair these with a polo, tank top or cape shirt to attain maximum curb appeal. The Boxy pencil skirt with Front slit should be sported when you want to look modern and a little bit edgy, patched pockets and seam stitch details being the key. It is one of the new "it" styles for Autumn Winter.