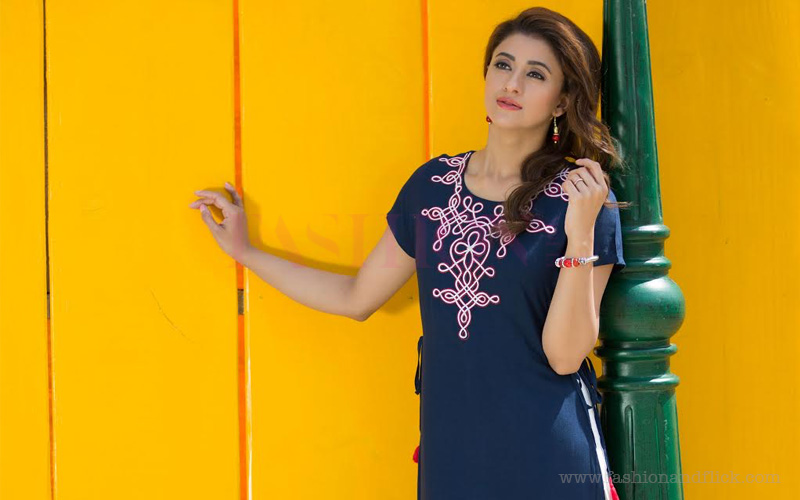 With summers around the corner, its time to give a fresh new look to your wardrobe. A women is always choosy about their clothes and summer is the time when everyone likes to experiment with their looks competing the scorching heat. To beat the summer heat, Sabhyata, one of the leading Indian ethnic wear brands has launched its latest refreshing summer collection with unique patterns and fabrics.
Kurtis are always the most promising fashion partners for women, with elegance it brings in the most loved comfort. The brand believes in creating new looks to your ethnic attires and so this summer they have come up with the most young, fashionable and vibrant color patterns added to their collection which aims to give a fresh look to your summer style.
According to Anil Arora, Co-Founder, Sabhyata, "During this season of the year it is very important to keep our style statements up to the mark. We usually prefer colors that are sober and cool to fight against the heat. And so keeping in mind, every aspect of the season in mind, we have come up with our new summer collection, which I personally, love it a lot."
According to Pankaj Anand, Co-Founder, Sabhyata "Sabhyata as one of the leading ethnic wear brand, have always been successful in coming up with the most accepted and loved collection for every section of women at every phase of life. With this new collection, we have tried to give summer attires a new look and touch with a perfect amalgamation of modern and ethnicity to celebrate womanhood."
The fabrics used in the collection are Cambric cotton and Rayon Staple with a unique style pattern which is color vibrant, ethnic and easy to go for summers. They have come up with a wide range of summer collection and have launched the first phase of the collection, to promote a new style statement for this summer.