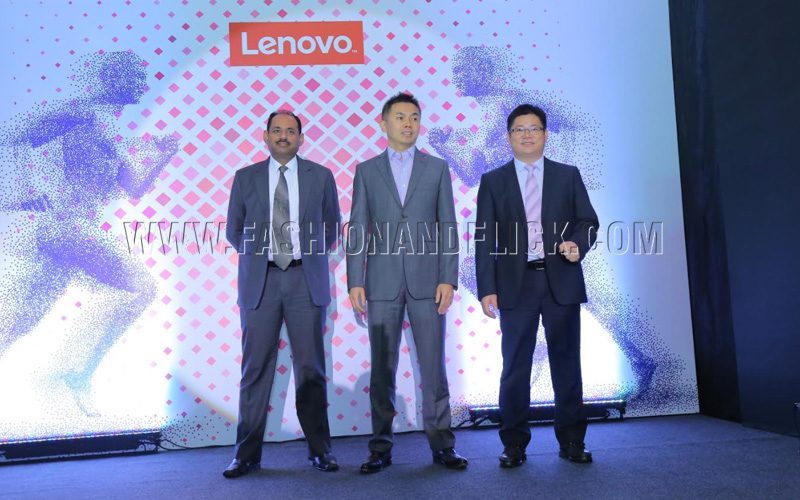 New Delhi, 24th April 2018: Lenovo, a global technology leader expands its array of fitness products in India with the launch of the new range of fitness trackers, HX03F Spectra and HX03 Cardio. These two new offerings will be available exclusively on Flipkart starting (24th April for HX03 Cardio and 3rd May for HX03F Spectra).
Lenovo is known for innovation and therefore, it's new wearable smart accessories has a right blend of technology advancement and looks. The new fitness gears are equipped with OLED/TFT display along with activities like- a dynamic heart rate monitor, movement monitoring and sleep monitoring. HX03F Spectra and HX03 cardio are priced at INR 2,299 and INR 1,999 respectively.
These fitness bands come with a soft and light-weight wrist straps which will not make you feel uncomfortable at anytime. These smart bands can automatically check ones' heart rate every 15 minutes with 24- hours real-time heart rate monitoring and also evaluate minute details of your heart BPM without interrupting the workout along with notifications ranging from phone calls, emails, text messages and other social media apps and inactive alerts.
Lenovo HX03F Spectra comes with an attractive large screen color display with multi master interface whereas Lenovo HX03 Cardio is equipped with an intelligent alarm clock.
At the launch event, Sebastian Peng, Head of Lenovo MBG Ecosystem said, "At Lenovo, our focus has always been to use advanced technologies and offer smart devices that meet our customer demands. Lenovo HX03 Cardio & HX03F Spectra smart band are yet another effort in fitness genre. India market which is approximately 2 million units in 2017, is expected to reach 3 million units in 2018. We target to acquire 20% market share within 2018. It combines modern innovation and technology with Lenovo's trusted legacy of rendering smart devices. We have great expectation from the Indian market where the share of wearable devices is projected to gain significantly in the coming years."
Mr. Adarsh K Menon, VP and Head – Electronics and Private Labels at Flipkart, said, "The launch of the new range of Lenovo wearables will bolster the category, leading to more adoption through quality products at affordable prices. The category has seen tremendous growth thus far, growing at 70% quarter on quarter, and we see this continuing with the introduction of these wearables – a key addition to the innovative portfolio that Flipkart is building. We are excited to be the exclusive partner for the new range of Lenovo wearables, and are certain that these wearables would be positively received by consumers. We look forward to building this partnership and expanding the portfolio, while focusing on driving our efforts to provide our customers with a fulfilling shopping experience."
Lenovo HX03F Spectra
Color Large Display
Dynamic Heart rate monitor
IP68 Waterproof grade
Activity Tracker
Multi master Interface Switching
Color: Black
Price: INR 2,299
Lenovo HX03 Cardio
0.87 inch 128*32 dots OLED Display
80mAh Li-polymer Battery
Intelligent alarm clock
Incoming call, Information reminder
Detachable Direct USB Main Body
Color: Black
Price: INR1,999