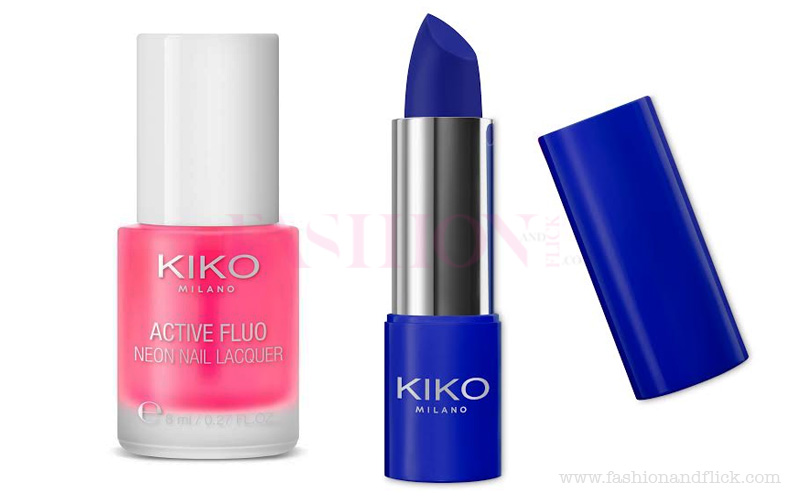 KIKO Milano, the Italian cosmetic brand, launches Active Fluo – third of the 7 capsule collections. The unquestionably pop collection that combines graphic motifs, patterns and bold colours with clean, simple lines is the work of Arthur Arbesser, one of the most promising fashion designers at the international level.
Marked by vibrant fluorescent colours, KIKO's latest capsule collection is dynamic, sporty and fashionable. The passion, energy and technical performance inherent in sports are revived in specific products especially designed to maximize make-up hold. The fuchsia lips, neon nails and highly colourful eyes steal the show, as they deliver high performing make up.
In addition to designing the Active Fluo product packaging, Arthur Arbesser has also designed a playful, summery pochette and a handy smartphone holder to carry while playing sports.
Availability​:​
DLF Mall of India, Noida
DLF Promenade, Vasant Kunj
Ambience Mall, Gurgaon