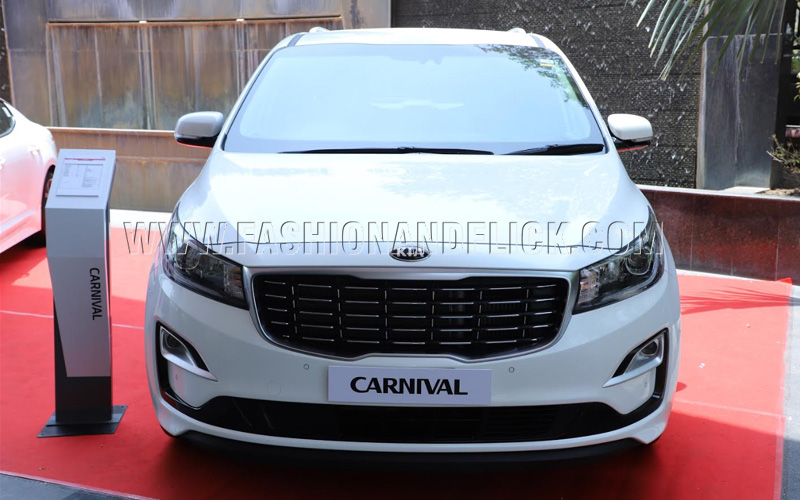 New Delhi, 29th May 2018: Inspired by Prime Minister Narendra Modi's vision of Make in India, Crescendo Worldwide, an International Trade & FDI generating organization has joined hands with Kia Motors to start its manufacturing in India and can be seen on road from September, 2019.
Kia Motors, company head quartered in Seoul, South Korea, 6th largest producer of Cars and SUVs is entering into Indian Market, with an investment of USD 2 billion and with production capacity of 3 lakh vehicles per year from the world class manufacturing facility setup in Anantapur District, Andhra Pradesh.
Executing this vision, Crescendo Worldwide has organized, KIA MOTORS SUPPLIER MEET Event in Delhi on 29th May 2018, where 200+ Tier 1 and Tier 2 companies and supplier from various cities of India has met KIA Motors India Team.
The event was addressed by Mr. LEE SANGHWA, Chief Product Officer of Kia Motors India, Mr. Vishal Jadhav, President and Ms. Nidhi Shree, Head – Strategic Business Expansion, Crescendo Worldwide.
While addressing the media Mr. Vishal Jadhav President Crescendo Worldwide told," We believe in bringing more and more business to India and making India a Global Manufacturing Hub. For KIA project, We are targeting to reach TIER2 & TIER3 automotive suppliers specially from small cities, which will support KIA to make cost effective products without compromising on quality. We will get to see 4 models of KIA in India."
In this event 25 Korean Tier 1 suppliers of Kia Motors also participated. Indian companies also got an opportunity to see latest models of Kia Motors – to know more about parts, components and assemblies.
Crescendo Worldwide, leading organization in India with team of 80+ experts in India & Germany, from various sectors and presence in 21 countries globally, supporting companies for Joint Ventures, Mergers & Acquisitions, Technology Transfer, Outsourcing, Supplier Development, Distribution Network formation, Global Subsidiary Formation, Facilitation of Inward and Outward FDI etc.
India and Korea share long history of Trade & FDI and this event is going to take these relations on new heights.