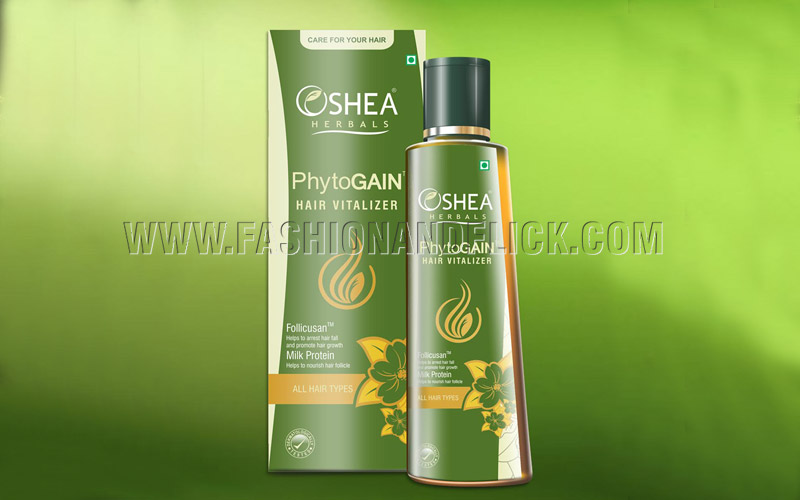 Hair defines look and healthy hair adds extra star to one's appearance. Harsh Sun rays dusting and Pollution takes away the natural hair shine and results in hair-fall, dandruff, dull and rough hair.
To resolve every single hair issues, Oshea Herbals, the leading manufacturer of Beauty Products has commenced Oshea PhytoGAIN Hair Vitalizer which heals damaged roots and controls hair fall.
Amalgamated with the extracts of Ginseng, Capsicum, Basil, Amla, Ashwagandha and Neem as an active ingredient, Oshea PhytoGAIN Hair Vitalizer stimulates the anagenic phase of the hair growth cycle and promotes healthy hair growth. It induces quick multiplication of hair fiber cells which results in faster development of hair follicles. It improves tensile strength of hair and increase hair density adding luster maintaining PH of the Hair.
Rich in herbal extracts, Oshea PhytoGAIN Hair Vitalizer improves hair density adding luster to the locks and is suitable for all types of hair.
Oshea Herbals PhytoGAIN Hair Vitalizer is available in 120 ml of jar at Rs.495/- only and are available at all major cosmetic outlets and online stores.