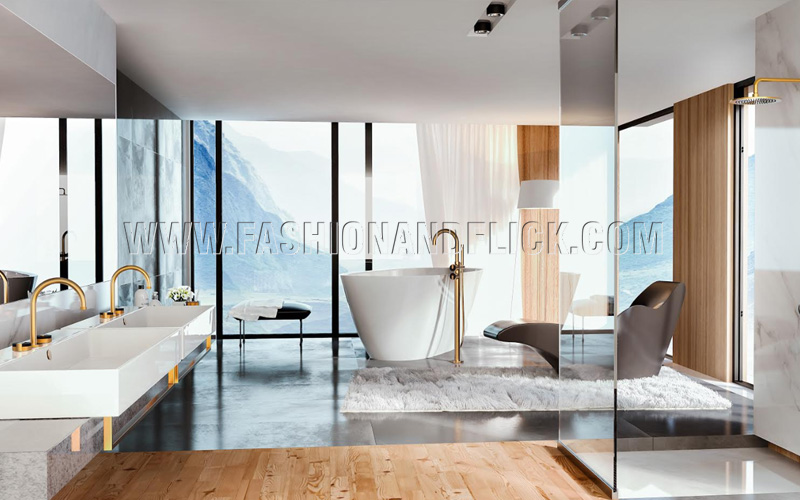 New Delhi, Friday, June 07, 2019: GRAFF®, the manufacturer of contemporary precision-engineered kitchen and bath products has expanded its product portfolio with the addition of the opulent MOD+ Collection. A comprehensive collection of faucets, tub fillers and shower components epitomizing modern luxury, weaving iconic threads of color, material and functionality together, for a design that is undeniably distinct in versatility and aesthetic. The MOD+ collection includes several products with boundless opportunities to mix and match finishes and surfaces for endless versatility. Matching the exuberant designs, the variety offered in MOD+ by GRAFF is striking. The handle covers are available in marble finishes- Black, White, Green- and in brass. The brass selection can be further elevated with the application of any of GRAFF's eighteen signature finishes and the entire assortment can be seen at www.graff-designs.com
The MOD+ Collection by GRAFF offers utmost quality and innovation with elevated designs. The classic simplistic styling is irresistible, topped by polished and effortless action. Each product ofthe MOD+ Collection is shaped into a confident stoic body,which perfectly matches everything from classic to modern décor.This is the most versatile collection by GRAFF and it stands out in the bathroom engaging immediately with impressive aesthetics.
The MOD+ handle covers are offered in pure marbleand eighteen stunning brass finishes for unending customizable combinations. All products are equipped with thoughtfully manufactured brass bases and knurled detailing, mixed to create a cohesive focal point for the bath. The deliberate use of stark elegant contrasts between the brass finishes, marble handles, and a clip on the side of each handle, creates exemplary movement and an additional opportunity for customization. The unremitting design featured inthe collection's faucets, tub fillers and shower components exude European elegance.
Price on Request