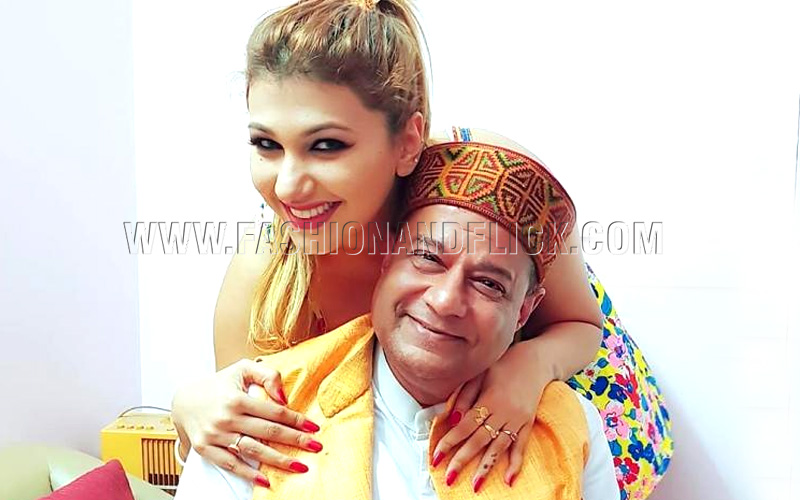 A model, Aneesha Singh Sharma has made a bold proclamation in an interview that a pregnant Jasleen Mathura aborted Anup Jalota's child, last year.
Bigg Boss 12 is just two week old but the drama has already ensued inside the house. However, it is the chaos taking place outside and the reports breaking out of fellow BB 12 contestants which are more shocking. Anup Jalota and Jasleen Matharu are at the forefront of all these rumours and speculations. In a stunning turn of events, a model named Aneesha Singh Sharma has made a bold proclamation about Anup and Jasleen that will leave you bewildered. According to Aneesha, Jasleen was pregnant with Anup's child, last year!
In an interview with IndiaScoops, Aneesha shared that she had seen the couple having a massive fight over her pregnancy with Jasleen claiming that it was because of Jalota's carelessness that they were in this predicament. A few days later, Aneesha found out that Jasleen had allegedly aborted the child. "Days later, Jalota told me he felt that Jasleen was cheating on him and that she had a secret boyfriend in the UK, a charge which Jasleen always denied," the model added.
Anup Jalota and Jasleen Matharu
Aneesha shared, "I was his punching bag. He used to share all his insecurities regarding his relationship with Jasleen and kept asking me what to do." The model also revealed that Jalota had threatened her not to tell the cops about their relationship or he would kill her. Aneesha has submitted a complaint to her lawyer and the cops.
The police are currently investigating the grave matter and have sent letters to the Bhajan King's home as well as the Bigg Boss 12 house. In the letter, the cops have asked Jalota to join the investigation and record his statement.