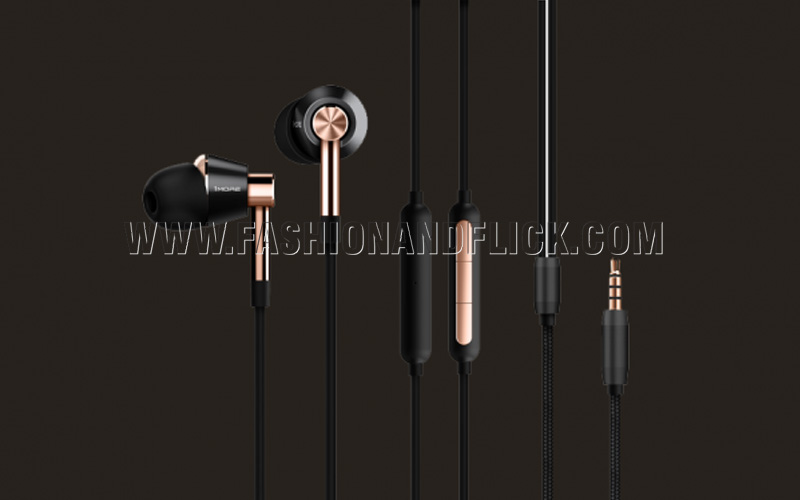 1MORE, a premium consumer audio company today announced its business strategy of expanding operations to European countriesby establishing Europe branch office in London, United Kingdom. It also announced the strategic partnership with Phone House, Europe's leading specialist electrical and telecommunications retailer and services company. The collaboration is part of 1MORE business plan to introduce its award-winning product portfolios to the European market.
1MORE is set to showcase their lineup of headphones at PEPCOM's Mobile World Congress in Barcelona, Spain, on 26th Feb. The company will highlight their full-fledged wireless headphones including the true wireless TWS series, intelligent workout series iBFree 2, the flagship Triple Driver and Quad Driver Bluetooth In-ear Headphones. In addition, 1MORE will be showcasing their award-winning Spearhead VR Gaming Headphones, and the driver series lineup that has made it a world-renowned award-winning company.
1MORE is presenting a full-fledged of new products in the wireless form for 2018: The 1MORE True Wireless In-Ear Headphones features Titanium Dynamic Driver and one balanced armature design to offer balanced audio performance in full frequency range. Its Environmental and Active Noise Cancelling functionalities reduce surround noise for work, travel, and anywhere in between for clear playback and voice communication. The cord-free Bluetooth connectivity supports the smart phones, tablet, laptop or PC across different operating systems.
1MORE's first Sport Bluetooth Headphone iBFree 2 is launched in responding to consumer trends in sports with intelligent voice command and health monitoring. The headphone intelligently detects real-time workout updates like heart rate, duration and distance and has all data synchronized with workout APPs. In addition, the headphone is ready to activate the Smart Voice Assistant embedded in users' smartphones with one click on the headphone. Different from other sport headphone brands, 1MORE iBFree2 is committed to higher audio quality with the dual driver delivering a High Definition listening experience while the 4GB internal storage empowers you with non-stop music playback without the need to bring a smartphone with you for your workout.
The flagship Triple Driver and Quad Driver Bluetooth In-ear Headphones are the long awaited wireless versions of their bestselling wired headphones. The Bluetooth AAC transmission technology providescordlessin-ear home theatre experience with uncompromised clarity, detail and precision.
1MORE was proud to take home 3 CES Innovation Awards this year for its Quad Driver In-ear Headphone, Triple Driver In-ear Headphone, and Spearhead VR Gaming Headphones, making the brand achieving unprecedented"hat-trick" among all headphone brands. Its Triple Driver and Quad Driver In-Ear Headphones, are perhaps among the most awarded and lauded headphones of the last two years. Both sit atop headphone rankings from leading consumer technology editorial outlets like Digital Trends, CNET, Techradar, PC Magazine, Business Insider and recently the Triple Drivers were called "The best headphones we've ever tested," by Reviewed.com. The Triple and Quad driver headphones have 220 professional reviews amongst the two of them in the last 18 months and are arguably the best in their respective classes.
1MORE's Spearhead VR Gaming Headphones, feature a 50mm "Maglev" graphene driver that delivers a hyper-realistic gaming experience. A dual array microphone cancels out environmental noise and enhances your voice while you enjoy gaming and entertainment with super "shock wave" bass, 7.1 channel surround sound, and customizable LED accents in 16 million + colors, all within a sturdy ergonomic stainless-steel frame and adjustable headband for comfort.
1MORE's award-winning products, along with the new lineup, will be displayed at Pepcom's Mobile Focus Global 2018, 7-10PM,26thFeb., located at Fairmont Rey Juan Carlos Hotel, Barcelona.