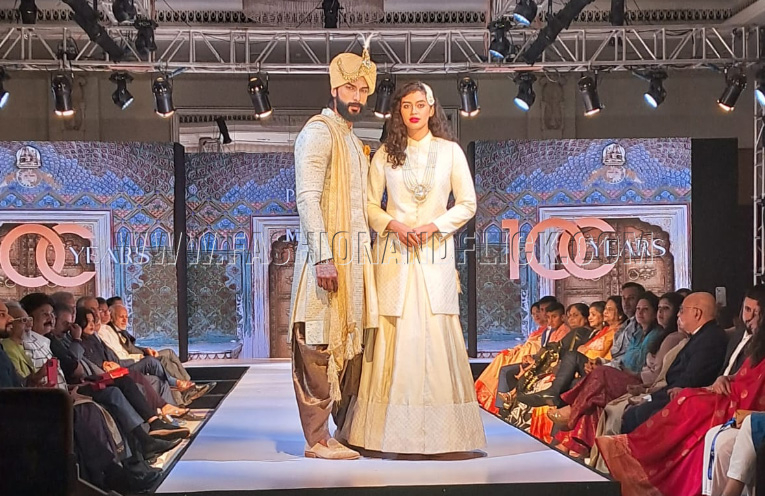 It was a beautiful evening on 25th May 2023 when Bangaluru based men's suit brand P N Rao launched it's female line of fashionwear.
The women's collection was previewed by the models at a glittering fashion show in the presence of whose who of Bangaluru and the executives from the global fabric manufacturing brands.
With eight garments in four segments – two each in Women's Business Wear; Women's Smart Casuals; Women's Tuxedo/Ceremonial attire and Women's Ethnic Wear in the initial phase, the awaited women's collection is just ready to be the part of every female's wardrobe. Coming from the house of the tried and tested, P N RAO, the women's wear range, just like the men's range is sure to make u turn heads wherever u go.To let u know, every piece of new women's range is made with finest fabrics using wool,polyester, lycra and silks, which has been especially sourced to make that female appear rich, classy and elegant who wears it to work or at any special occasion.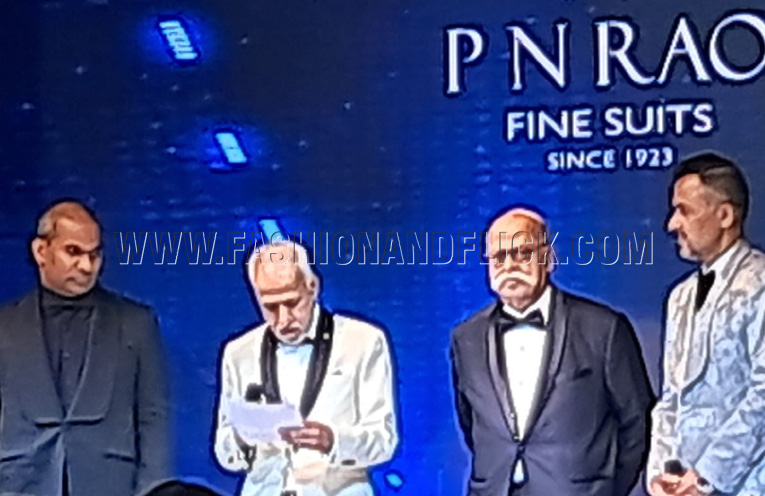 Naveen Pishe, Partner, P N RAO, said "we have been receiving requests from many women for crafting suits for me given our long standing history of designing the finest men's suits. There is a dearth of qualitative women's suits offerings in the markets, more from a fabrics perspective, which brought us to the moot question – 'if WE can't make women's suits with all the expertise we have built over the years, then who can'? We set down to pattern making and in one year, we have a reached point of addressing the segment taking into account their likes, dislikes, design preferences, body structures to be able to do justice to the suits".
"The market for women's business wear is still maturing and as we see it will mature in about 5-7 years by which time, we hope to create a top-of-mind recall for our brand's women's wear segment", added Naveen Pishe. P N Rao's new women's wear range will be available as a bespoke offering in two of its showrooms – M G Road and Indiranagar, both in Bengaluru.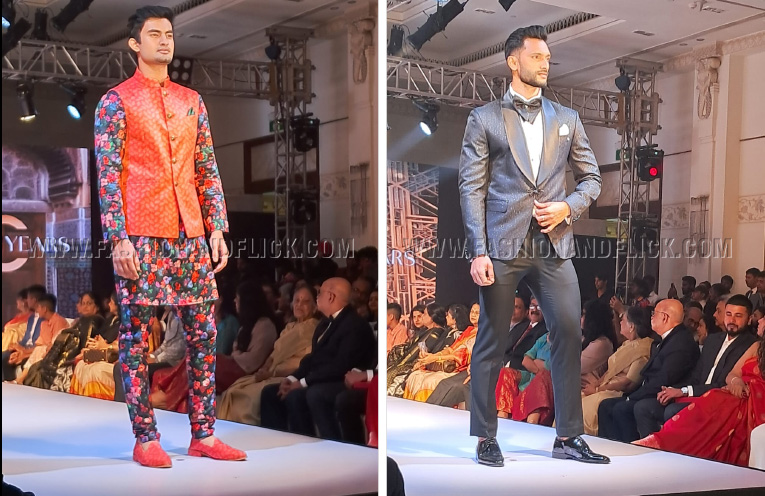 Another partner to the brand, Ketan Pishe said "compared to a men's suit, we have taken utmost care to choose the right kind of fabric which gives it stretch, more suitable to a lady. In line with expectations, broad stripes or bold checks and bright colours, which women can generally carry off well, will make up for the product basket in the initial phase".
P N Rao has celebrated Ceremonial 100 years which makes it one of the super brands in the category. P N Rao suits are known to give a classy and distinct look when one wears it.
The brand's 100 glorious years were celebrated in a beautiful way by honouring 100 eminent personalities, who brought name and fame to the city and have been part of the growth story of Bengaluru, akin to P N RAO. From the field of business to art to sports to theatre, Bengaluru has a plethora of achievers who have put the city on the global map. "Honoring the eminent personalities from our city is our way of saying 'Thank You' for their immeasurable contribution without whom Bengaluru wouldn't be what it is today" said Ketan Pishe.
About P N RAO:
P N RAO started their journey back in 1923, pioneered by Pishe Narayan Rao. In the early days British officers and ladies of high rank counted on the stylised, customized perfection attuned by P N RAO. The empire expanded over the years with their characteristic suave and grace blending tradition and contemporary innovation. Over the decades, they defined men's beau monde across the nation. The brand has become synonymous with class and quality. P N RAO has been the choice of men's wear with their seven stores, spread across Bengaluru and Chennai. Constant upgrade and superior quality have buttoned up their suit of success. In the post-independence era this brand has revolutionized men's tailoring under P N Panduranga Rao and starred as a trend setter in 'ready to wear' clothing. P N RAO is having one of the largest bespoke tailoring facilities in the country with solar powered units in Hoskote industrial belt.