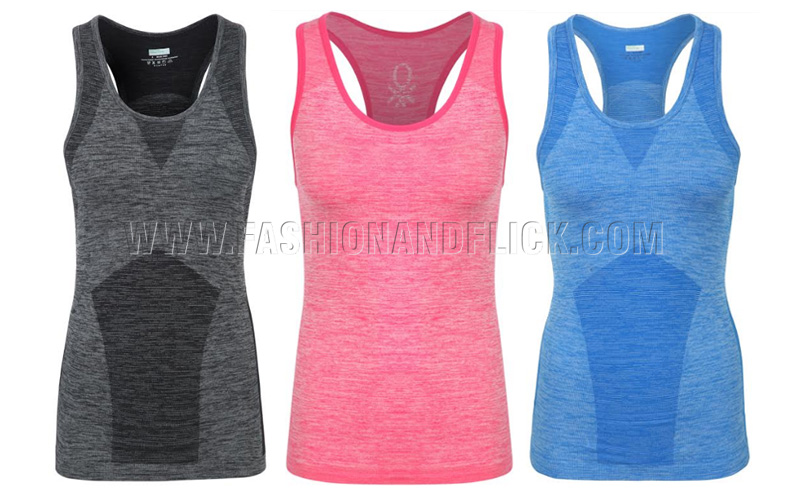 New Delhi, July 19 – United Colors of Benetton, leading Italian fashion brand is introducing their first active wear collection in the country. The collection will be launched within the Undercolours portfolio of the brand which is a strong focus for the brand. Keeping in mind the growing need for adding fitness casual wear, global fashion brand Benetton decided to introduce their first ever active wear collection in the country which will offer high octane styles to match a higher intensity workout.
The whole range is very lightweight keeping in mind all the functional and thermal considerations that is required to make an active wear comfortable. The range comprises of seamless leggings, sports bras, hoodies, shorts, tees and body shorts for men and women respectively.
Commenting on the occasion Mr. Sundeep Chugh, Managing Director & CEO, Benetton India, said: "We are delighted to launch the first active wear collection in India. The brand continuously endeavours to adapt with the consumer's changing lifestyle. Benetton, with this latest range of active wear has made a conscious approach to bring inspiration and innovation in the world of smart working out, truly building itself as a leisure brand. With the launch of the collection, we would also like to announce the launch our first two exclusive Undercolors stores at Gurgaon and Kolkata by end of this year."
Benetton's range of activewear has consciously used new fibres developed specifically for odour reduction, sweat-wicking, stretch ability to conform to the body's shape; breathability to allow air in and out, yet not compromising on the fashion front.
The active wear collection by Benetton is a perfect balance between fit and being fashionable. The collection seamlessly incorporates modern style elements with pop colours and textures to exude a very trendy and effortless look. The collection is priced between INR 699 to INR 1899 and will be available in all leading stores across India.