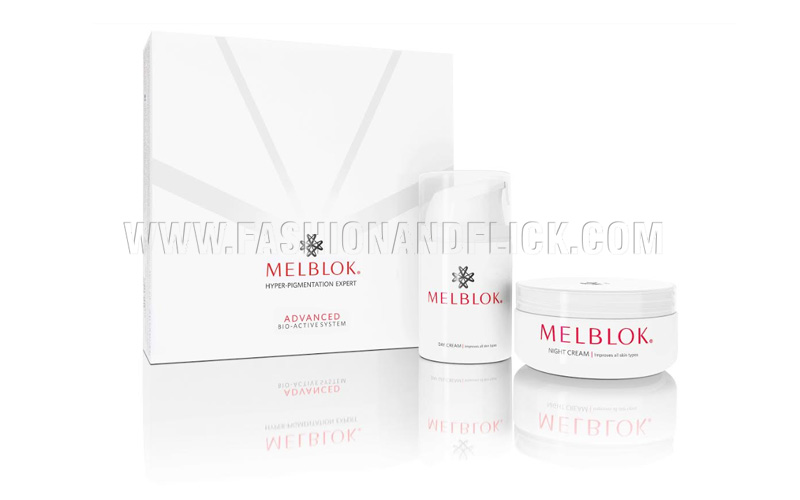 Melblok, the No.1 Pigmentation Product in the market that helps reduce the major signs of pigmentation, introduces its Advanced Day Cream's Night Cream For Pigmentation.
The Creams contain Melblok's Proprietary Pigmentation reducing technology called Melblok Complex made with 100% Natural Ingredients that work together to reduce pigmentation from the root. It helps reduce various signs of Pigmentation like dark spots, patchy skin, acne marks, stubborn tanning and dullness to help bring the skin's clarity back. It helps brighten, clarify and even out one's original skin colour. Along with the Melblok Complex, the Day Cream has Melblok's Stable Screen™ SPF technology that gives stable sun protection for up to 12 Hours unlike other sunscreens that break down quickly in the sun leaving skin exposed and unprotected. The Night Cream has Melblok Complex to reduce Pigmentation and an Advanced Skin Renewal technology that helps renew skin cells for smoother, more vibrant skin. Combined, the Day & Night Cream show visible results in 28 days. Skin looks less pigmented, brighter & more even toned!
The Day & Night Creams also serve as a skin care system for Pigmentation Prone Skin helping not only reduce pigmentation but also protect the skin against it. So now say goodbye to skin pigmentation problems and get glowing, clearer and even toned skin with Melblok Advanced Day & Night Creams.
Price:
Advanced Day Cream 50ML/₹ 2,560
Advanced Night Cream 50ML/₹ 2,560
Available at: Amazon, Flipkart & Melblok.com