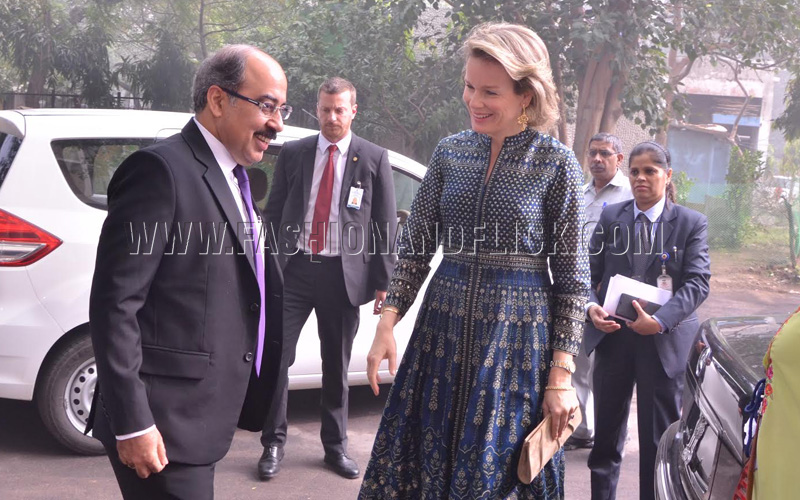 It was an honour for Fusion to host the historic visit of Her Majesty, Queen of the Belgians at their Head Office in New Delhi, India. During her visit, Her Majesty spent time to understand the work done by Fusion Microfinance and its impact on the lives of its Clients. She interacted with some of the vintage clients of Fusion to understand their socio-economic conditions and the effect of the intervention made by Fusion in their lives. The Clients shared the success stories of their economic independence and livelihood on association with Fusion. The Queen also met with some of the differently abled employee staff.
On this occasion, CEO and Founder of Fusion, Mr. Devesh Sachdev said, "it is an honour for Fusion to host her Majesty, the Queen. This visit endorses the work done by Fusion in the field of financial inclusion, woman empowerment and entrepreneurship. It further reinforces our resolve to continue working to create opportunities at the bottom of the pyramid."
The visit was also graced with a business delegation comprising of Mr. Max Jadot, CEO & Chairman, Executive Board of BNP Paribas Fortis, Mr. Joris Dierckx, CEO & Country Head of BNP Paribas India, Ms. Linde Verheyden, Director Public Affairs at BNP Paribas Fortis and Mr. Loïc De Cannière, CEO, Incofin.
The visit is a testament of the efforts Fusion Microfinance is making to reach out to the financially unserved and underserved rural women population thereby contributing to the national agenda of financial inclusion.