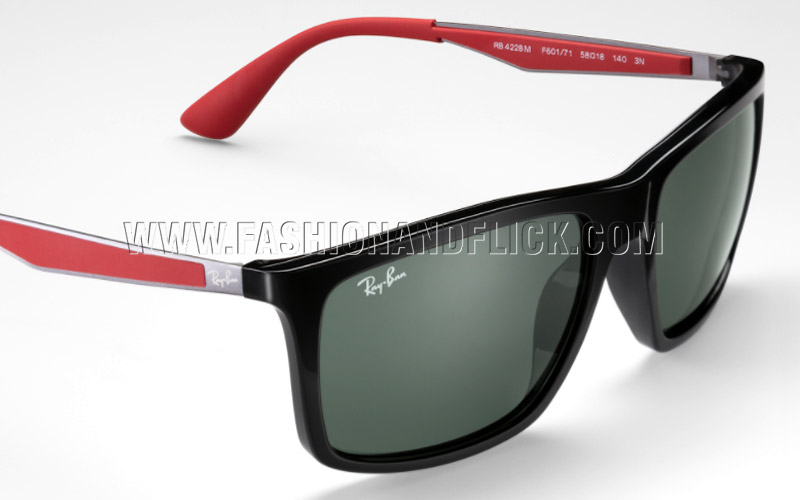 In the 2017 season Ray-Ban joins forces with Scuderia Ferrari both on and off the track. As the world's most popular eyewear brand, Ray-Ban recently signed a high-profile sponsorship agreement with Scuderia Ferrari, and the Ray-Ban logo now appears on the SF70H Ferrari's Formula One livery.
Always leading the pack, Ray-Ban raws on the absolute synergy with Scuderia Ferrari to frame a shared vision passion and excellence, tradition andinnovation come to life with the competitive edge and unique personality of real world leader
Matching the audacity, ambition and adrenalin of the racetrack, Ray-Ban takes it up a notch with state-of-the-art design and technology, pushing the limitsto meet new challenges with high performance style – introducing the exclusive Ray-Ban for Scuderia Ferrari Collection.
Tackling the curves from the inside, this unique collection echoes the aerodynamic design, materials and the colors of the Scuderia Ferrari, transformingthe blazing Ferrari red and Modena yellow, gleaming metal and black rubber of the racing legend's cars into a signature eyewear range. From theworld's most advanced lenses to ultra-light carbon fiber, super strong steel and impact absorbing rubber, these frames have everything it takes toreach the top performance.
Live the passion and power of Formula One with the legendary Prancing Horse: the Ray-Ban for Scuderia Ferrari Collection – made to be successful, instyle.