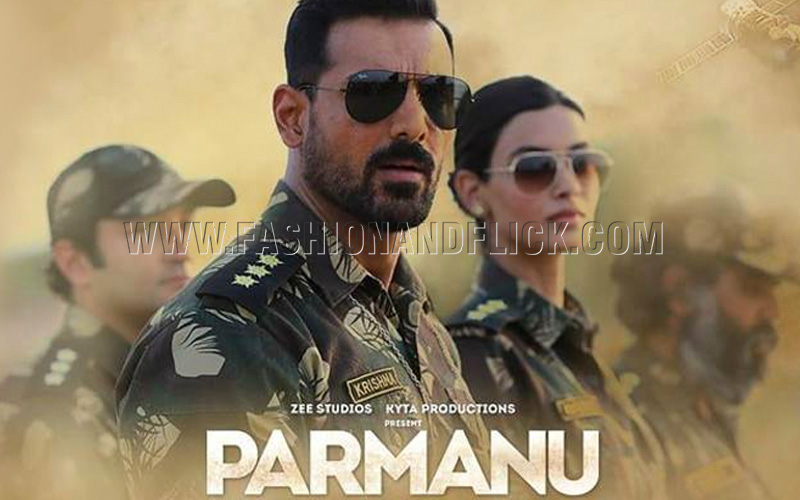 Movie inspired by Pokhran II tests carried out by India in the 90s
Cast: John Abraham, Diana Penty, Yogendra Tiku, Anuja Sathe and Boman Irani.
Director: Abhishek Sharma
Rating: 3/5
Tere Bin Laden series fame Abhishek Sharma has come up with historical Thriller drama of Nuclear Bomb testing. This genre looks boring for general public but he keep the momentum with solid performance and script.
Parmanu The Story of Pokhran begins with Research And Test Wingís Ashwat Raina (John Abraham),in the year 1995. He had proposed the idea of nuclear test at a high-level meeting where the PMís representative looked more interested in the snacks than the strategy.Heís asked to make a brief report and without his involvement, the plan is conducted and it fails miserably.
A broken Ashwat, continues his life as a Civil Service tuition teacher until Himanshu Shukla, principle secretary to the Prime Minister, asks to resume his plan that failed years ago. This mission becomes a way for Ashwat to prove his love for the country. He builds up his dream team to test multiple nuclear bombs in Pokhran, Rajasthan. But to do this without getting in the eyes of American satellites is what the rest of story revolves around.
Abraham's charm in film is great.What he gives us in Parmanu is pared-down glamour, which is well-suited to this role, and a remarkable job on Ashwath's look including what appears to be considerable weight loss and a toning down of visible muscle bulk. The rest of the cast are all good with whatever little they are given to do. Anuja Sathe is both convincing and likeable. Diana Penty, who was luminous in Cocktail in 2012 and funny in Happy Bhag Jayegi, deserves a larger role as she tends to recede into the background, and look pretty.
Bad part was the unnecessary family drama of John Abrahams character with his wife which was quite annoying & completely takes you out of the zone. We can say a good story is ruined by the Bollywood emphasis on nation pride. We definitely deserved better movie on such remarkable story. This movie, more than being a national mission, is about the efforts of a team who refused to give up. I would recommend Parmanu as a decent one-time watch movie as it has a fine story to tell, that every Indian should know and be proud of.
Movie review by : Anupama