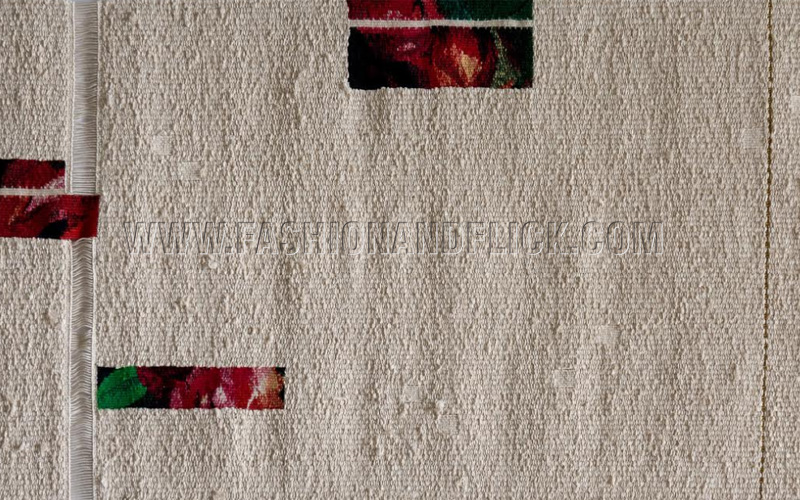 Singapore-based artists of Japanese and Indian origins, Sachiyo Sharma and Sunaina Bhalla have come together to create a conceptual installation Curated by Dr Gauri Parimoo Krishnan at the Japan Foundation inspired by the Japanese concept of Ma. Ma in Japanese culture refers to space interval defined as void. Both artists have addressed the idea of Ma in their own respective art practices which starts with a minimalistic expression using materials they have either inherited or encountered through life-changing experiences that bring to life their quests through a combined installation.
Sachiyo's association with linen paper goes back to her Japanese calligraphic background and familiarity with paper, brushes and ink. She painstakingly spins the Japanese linen paper yarn with silver thread from Nishijin inspired by traditional Kimono sashes to weave her works into large paper tapestries. She weaves the tapestries with uneven texture and the texture replete with silver shines forth in some spots when it catches light. Sachiyo gives a new twist to traditional weaving with metal thread where asymmetry and irregularity of hand-made creations is the hallmark.
Sunaina weaves steel pins on strips of cloth tied around woven cotton cords alluding to the immeasurable pain and existence affirmed by the pin prick of needles encountered and reaffirmed in the lives of many including the artist herself. Her works evoke a chilling silence one submits to after bearing pain through illness. The agony of bearing pain and transformation the human body undergoes when plagued by a life-threatening disease and living with and caring for someone, has manifested in Sunaina's works literally as well as metaphorically.
Sunaina integrates the technique of block printing in her works to evoke uniformity, precision, monotony, and sometimes lack of freedom while alluding to the hollowness of existence. An ode to Ma in her works takes a positive spin on the very 'rhythm' of monotony in daily care of a loved one, transitioning from illness to wellness.
This thought-provoking homage to Ma explores the impermanence of life, evanescence of life forms, emergence of calmness from trauma of life-threatening conditions using materials like woven linen paper, cocoons, gold and silver threads, cotton cord, bandages, and pins, through intense contemplative processes.The artists deliberately draw our attention to Ma in their works by focussing on the transitory nature of the very existence of life, by creating an awareness of silence and varied sensations. Created from scratch through an introspective process, these works exude simplicity and spirituality on different planes
DATE OF THE EXHIBITION :
10th October to 24th October 2018
EXHIBITION OPENS ON 10TH (6.00 P.M. to 10.00 P.M.)
TIME :
11:00 A.M. to 6:30 P.M. (Sunday Closed)
VENUE : Japan Foundation, 5A, Ring Road, Lajpat Nagar
Near Moolchand Metro Station'New Delhi -110024