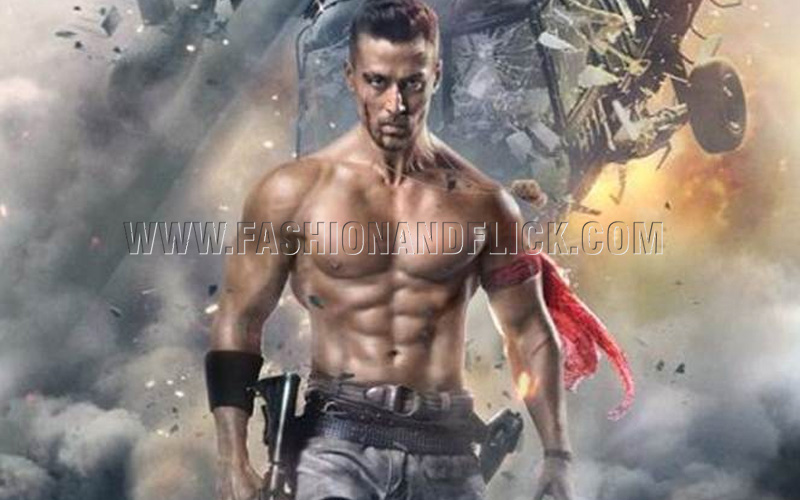 Genre: Action & Adventure, Drama
Directed By: Ahmed Khan
Written By: Abbas Hirapurwala, Niraj Kumar Mishra
Cast: Disha Patani, Tiger Shroff, Randeep Hooda, Manoj Bajpai, Lakshmi Manchu
The trouble with a full-on masala with more and more of fights.
The latest release action flick BAAGHI 2 has checked itself in the list of highest opening Bollywood films of all times. In fact, the film is now reported to be the highest opening by a young star, a record previously held by Ranbir Kapoor for the film ëBesharamí, which had earned Rs 19.87 crore. The film has also beaten Salman Khanís ëKickí and Hrithik Roshanís ëBang Bangí, to take the 14th spot in the top 15 highest opening days of all time.
BAAGHI 2 is the faithfull remake of the 2016 Telgu film KSHANAM by Sajid Nadiadwala. But since the leading man is Tiger Shroff its a great hit. Here Tiger changes from a professional banker to an army commando because if Tiger does'nt break bones, leap into helicopter, and sindle handed beat up dozens of harmful bad guys, how would he be recognized.What is the point of that pained stakenly chistled body if we dont see being put to good use. So the director Ahmed Khan also credited as action designer takes a gripping story with nummbingly long action sequences. The sixteen minutes long climax is so drown out that is looks like a separate movie.
Since Tiger is an excellent dancer and Ahmed is a lauded choreography we are also saddled with songs that only slow down the film. The worst offender ofcourse is the remake of the song "ek do tin" which reduces the bollywood classic to calisthenics.
The beautiful part of the film is it's story about a missing three year old child. A young mother Neha calls her ex-boyfriend Ronnie, to seek his help in finding her daughter. Not only the little girl is missing but its seems doughtful that if she have existed.
As Ronnie tries to unfold the mistry, he do starts from the wonder if Neha is telling the truth. The story is further complicated by Neha's suspicious husband, her drug addicted brother-in-laws, a limping grage owner who clearly knows more than what he is telling and the slluing police officer Monaj Bajpai as DIG and Randeep Hooda clearly having a blast as the eccentric LSD.
As long as Ahmed sticks to the Telgu orignals, Baaghi 2 works. The narrative twist and turns, flash back reveals that Ronnie and Neha were college sweethearts and why they were parted. The action doesn't over power the story telling.
However, in small dozes it is joy to watch Tiger doing all the stunts with his chiselled, glistening and agile body. Disha is adorable to watch. The way she carries her look is incredible. If you're a fan of high-action dramas, you may just (gasp!) enjoy this film.
Rating: 2.5/5
Movie review by : Anupama