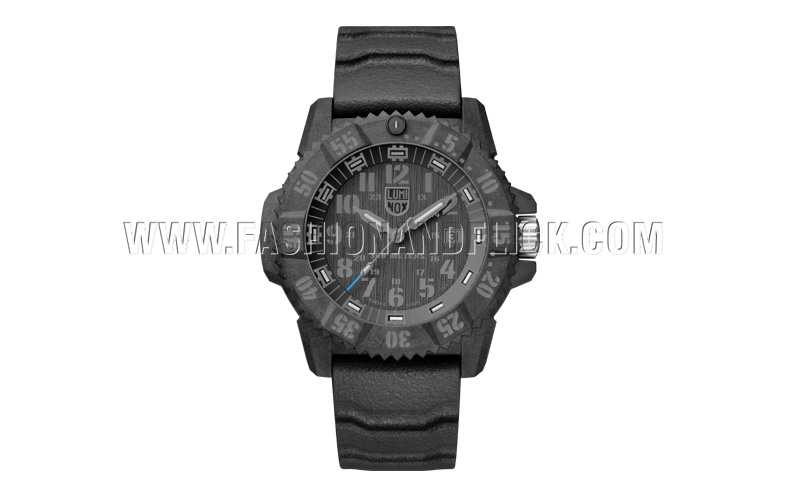 India – Luminox's Master Carbon SEAL is the most advanced and lightweight watch within the entire SEAL collection. Now with the launch of two brand new colorwaysfor 2018, Luminox is excited to share an updated take on the most innovative model.
Luminox's Master Carbon SEAL collection is known for being rugged, ultra-lightweight and boasting with the utmost durability and toughness. The hi-tech carboncompound, CARBONOX+™, creates an ultra-strong, durable and scratch resistant watchcase that is three times lighter than Titanium. While the formal navy blue dial and blue strap combination that launched in 2017 is a winning combination that will never go out of style, Spring 2018 introduces pops of orange throughout the bezel with both grey and blue dial options.
The Master Carbon SEAL falls into the category of Luminox' s SEA Collection and is water resistant to 300 meters/1,000 feet, enabling the timepiece to withstand incredible pressure on deep dives. The extra thick sapphire crystal and stainless steel case back help to ensure its water resistance. Model 3803.C of the Master CarbonSEAL collection also incorporates the very best of two luminous technologies – the Luminox Light Technology with the addition of Super-LumiNova on the hour markers and bezel for maximum visibility.
CARBONOX+™ Construction
Luminox, known for its use of self-powered illumination, is always looking for new materials and new ways to enhance performance. CARBONOX+™ is an incredible strong Carbon Compound Material that is trademarked to the brand.
For the Master Carbon SEAL, Luminox uses long carbon bars to support the polymers. This construction results in a lighter, stiffer and more durable case. The material itself is a very attractive anthracite color, that doesn't get hot in warm temperatures or cold in extreme climates.
Retail Price: INR 46,265.00 / INR 48,336.00 (for the set)