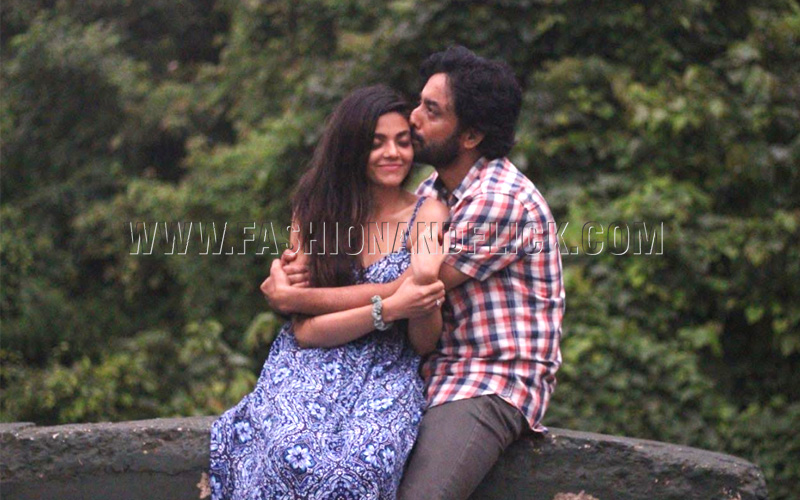 When an actor says he is from the National School of Drama, you ought to take him seriously. You are sure that the person will be good at his craft and will add a lot of value to any project he is involved in as an actor. In the last few years, actor Sanjay Singh is making his way into the film industry in a slow but steady space. He has worked with filmmakers of repute like Anurag Kashyap and RS Prasanna and has a lot of interesting projects in his kitty. Here are excerpts from an interview.
Sanjay Singh
You have trained extensively in acting. Apart from studying at the National School of Drama you have also obtained a Master's degree in acting from the Punjab University. The industry has a mix of trained and untrained actors.
People like me, who do not come from a film background, do not get opportunities very easily. Unlike people who are from the industry or come from film families, we have to work really hard to prove ourselves and get that one break which can help us in propelling our career forward. Training is almost like a weapon for actors who come into the industry without any reference or contact. Being a trained actor helps you in understanding your craft better, so that when you face the camera finally you give a good account of yourself. My training gave me the confidence to take it up as a profession and get into the industry.
What is the biggest thing or lesson you learnt at the National School of Drama?
The National School of Drama gives you a lot of exposure, not just as an actor but also as a human being. It helps in expanding your horizon and gives you the ability to think beyond all that you have learnt in your life. You find students coming from different states or from foreign countries. You get abreast of different kinds of culture and sensibilities and that helps you grow as a person. You also get to be trained by some of the best faculty members in the country.
You have worked with renowned directors like Anurag Kashyap on 'Gangs Of Wasseypur 2' and RS Prasanna on 'Shubh Mangal Saavdhan'.
Anurag Kashyap is just like a child. He is always very excited and eager to get the best out of his actors. I had done a small part in a scene in 'Gangs Of Wasseypur 2'. I remember he was very happy to see the way the scene shaped up and asked Nawaz, Manoj sir and the other actors to come and have a look at the scene on the monitor. Working with him was an absolute joy as he was always very excited and jubilant on the sets. Prasanna is calm and humble person. I had a brief role in 'Shubh Mangal Saavdhan' but from whatever little interaction I had with him, I could figure out that he was a very grounded human being.
You played the lead role in 'Murari The Mad Gentleman' and have done supporting parts in other films. What are the kind of roles you would, ideally, like to play?
I am not bothered about the length of a role. I am willing to play both lead roles and supporting parts as long as I feel the character that I am playing is pivotal to the storyline. When I started out, I did some small roles but now, I am more careful about the work I take up and make a conscious effort to play parts that add some value to the film.
Would you like to do something in the digital space?
I am in talks with a few people for a couple of projects in the digital space. As an actor, I just want to be a part of good projects. The medium is not much of an importance to me. If I am offered a good role in a web-series or even a short film, I would love to do it.
Can you share something about your forthcoming projects?
'Surgical Strike' should be out soon. I have shot for a film called 'Iski Uski Sabki' which has Sanjai Mishra, Sahil Vaid, Anjali Patil and Prashant Narayanan in it. I am playing one of the lead parts in the film. I am also doing a film called 'Chidi Balla' which co-stars Abhimanyu Singh, Chetan Sharma, Mayur More and Ranjan Raj. There are a bunch of good projects which should come out one by one. All of these are good films but have been made on a small scale. It gets a difficult for smaller films to reach out to a large audience. I hope they all find their audience and get a lot of love from them.