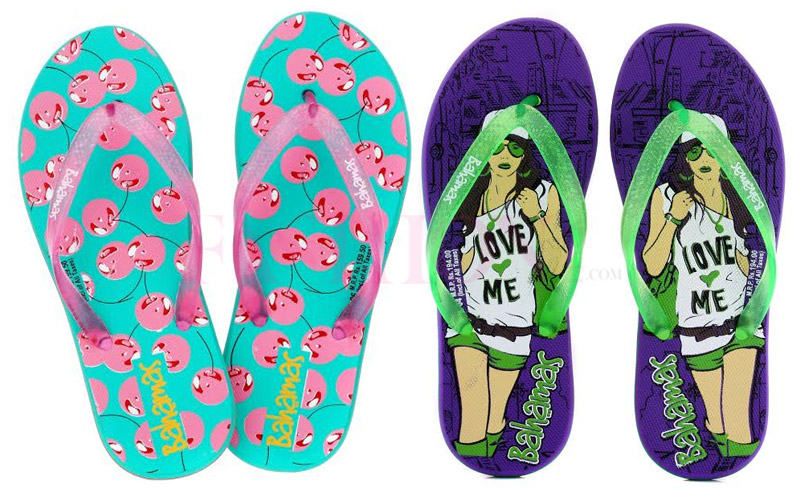 With the intent to revolutionize the slipper category & to stay contemporary per se look, design & style, Relaxo the pioneer in footwear industry launched its new collection of Bahamas slippers that boasts of displaying some unique, cool & funky range of flip flops catering to the varied needs of ever demanding youth of today's India.
If you are looking for the coolest flip flops please check Bahamas new collection. These flip flops are available in different design of your choice. These slippers are perfect to wear around the house, at the beach, or at swimming pools. Show the world your style with a unique design on a cool pair of flip flops. These also make for a perfect gift if you want to gift your love ones the Bahamas special love print flip flops.
Available in diverse shades and styles, Relaxo Bahamas is also known for its long lasting durability, eye catching designs and great comfort, making it an ideal as well as a popular choice among youth.
High on comfort and varied innovative designs, Bahamas is an expression of one's personality i.e. cool, fun loving & carefree in beautiful summery colors and prints. The brand is being endorsed by non-other than the Bhaijaan of Bollywood "Salman Khan".
Price Bracket – Rs. 150 – Rs 350
Availability – At all outlets of Relaxo & Multi brand outlets