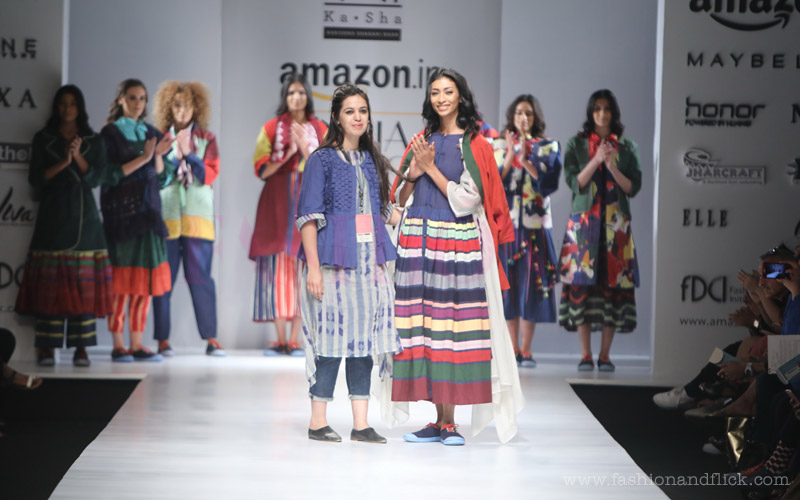 Karishma Shahani Khan collection takes inspiration from the harmony of patterns and colour – organic and structured, man and nature, fluid and geometric, shadow and light, blurred and defined, as created by abstract imagery of the world from above. Lines and shapes of different characteristics and weights converge to create visuals full of colour and textures. Change in perspectives change the view, blurring existing boundaries and giving new meaning to the existing.
Translated into easy to wear separates, structured, fluid and reversible in most cases, the pieces are created using Pure Cottons and Silks, the collection showcases techniques such as Hand-weaving, Quilting, Patch-work, Hand-Embroidery and Dye Techniques. The colour palette ranges from Deep Blue, Purple and Magenta to Lime Green, Red and Salmon with Tones of Ecru.
The collection also features handcrafted, up cycled jackets made from handwoven and stitched remnants to create artisanal fabrics that adhere to our labels zero waste policy.