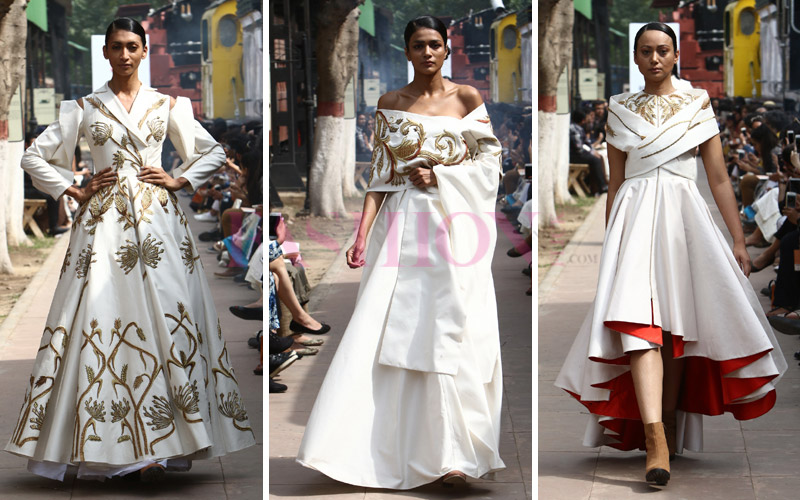 Creating a blend of age-old royal fabric-Mugs Silk and creative streaks of designer Samant Chauhan, Golden Threads of Assam presents its first look at the Amazon India Fashion Week 2017.
The show-Golden Threads of Assam is first of its kind off-site show, enlivened at The National Rail Museum a journey through the eyes of 'king of handloom designs'-Samant Chauhan.
Riniki Bhuyan Sharma, President, Golden Threads of Assam said, "This is a moment of great pride for Assam that its royal silk is being showcased at the greatest fashion extravaganza- Amazon India Fashion week 2017. This show is an effort by Golden Threads of Assam to bring back the lost glory of Muga, an effort dedicated to the thousands of muga artisans of Assam- A renaissance of Muga Silk."
Through this, our attempt is to showcase that muga silk is not only limited to making mekhla chador and sarees, but also to showcase how it can have value added diversified usage in other lifestyle and home decor products, added Sharma.
With an objective to help the weavers and rearers of the silk, Golden Threads of Assam has been promoting various value added designs made out of Muga through out the world to increase the acceptance of this royal silk. This is an unique effort to "preserve, protect and promote" the queen of silk from getting extinct, which is endemic only of Assam.