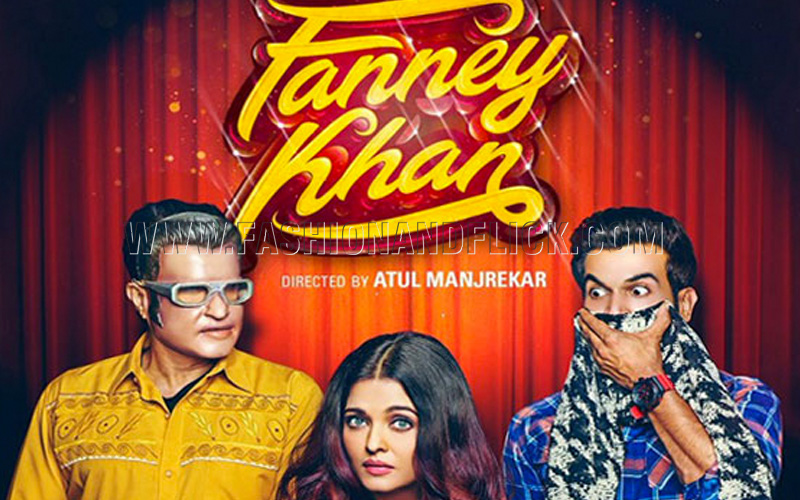 Enjoyable comedy where Anil Kapoor Rocks
Director: Atul Manjrekar
Gener: Comedy, musical
Cast: Anil Kapoor, Aishwarya Rai Bachchan, Rajkummar Rao, Pihu Sand
Rating: 2.5 / 5
Fanney Khan is the official remake of the Oscar-nominated Belgian film, Everybodyís Famous! with no ounce of originality. If that wasnít enough, the editor does an extremely shoddy job at making the film as a whole.
Fanney Khan is the story of the mohalle ka Fanney Khan (Anil Kapoor) who aspires for his daughter Lata Sharma (Pihu Sand) to be the next big star in the world of music. To do this, he needs money. Meanwhile one day his world comes crashing down after the factory he works in suddenly closes down. Fanney thankfully starts working as a taxi driver. One day he gets none other than Baby Singh as his passenger. Instead of dropping her at her location, he puts her to sleep by lacing her water with sleeping pills. He then takes her to the factory where he worked, which is now abandoned. And with the assistance of his loyal sidekick Adhir (Rajkummar Rao), he officially kidnaps the reigning singing star Baby Singh (Aishwarya Rai Bachchan).
In this movie we get to watch a straightforward drama about a failed orchestra singer who goes to desperate lengths to ensure that his daughter ñ who he has very hopefully named Lata ñ succeeds. The relation of Fanney & his daughter Lata is very poorly sketched. The makers try to pop unnecessary tension between the two without establishing any strong points.
Directed by first-timer Atul Manjrekar, the first half of the film is a snooze-fest while the second half has a few moments that were watchable. Having said that, people watching the film should not expect it to be a production at par with Broadway. Its just like a school play nothing more.
Talking about the stars, the newcomer Pihu Sand is terrific as Lata Sharma, Divya Dutta makes her presence felt, and Girish Kulkarni effortlessly gets into the swing of things. Anil Kapoor is very good! Heís someone, who even after playing his age couldnít convince that heís of the same age. Aishwarya Rai Bachchan and Rajkummar Rao, actors coming from different ends of the Bollywood spectrum, make an odd pair. Aishwarya Rai Bachchan should now smarty choose what she wants to do next. After Jazbaa and Sarabjit, this is her third miss.
On the whole, choose Fanney Khan this weekend only if you have nothing better to do.
Movie review by : Anupama