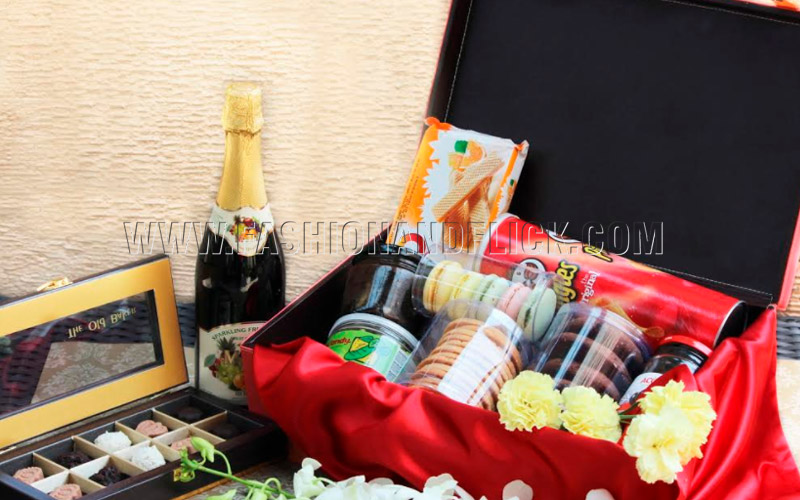 It is that time of the year again when we celebrate the festival of joyfulness and no celebration is complete without the joy of giving.
Liven up the vibrancy of the festive season with an array of exquisitely curated Diwali Hampers available at Jaypee Vasant Continental and Jaypee Siddharth. Surprise your loved ones and business associates with a unique hamper that has been handpicked and crafted especially for them.
This festive season, we at Jaypee Hotels & Resorts, New Delhi have created an elegant, sophisticated and Luxury basket of delight for Diwali offering ranging from Regular, Deluxe and Premium Hampers to choose from.
Jaypee Vasant Continental:
The Diwali delighted box contains assorted chocolate box, dry fruit cake, Juicy fizzy bottle, Macaroons Box and much more.
Regular Hamper INR 1,659 AI
Deluxe Hamper INR 2,250 AI
Premium Hamper INR 2,950AI
Jaypee Siddharth:
The stylish and beautiful leatherette, hand designed box filled with exotic assortments from The Old Bakers is the premium selection for this year @INR 2999 AI
Guests can choose from the exquisite assortment like
Chocolate Box @INR 1200 AI
Old Baker's cookies @INR 700 AI
Duet Surprise of Almond Fudge & Apricot Fudge @INR 700 AI
Walnut Brownie @INR 700 AI