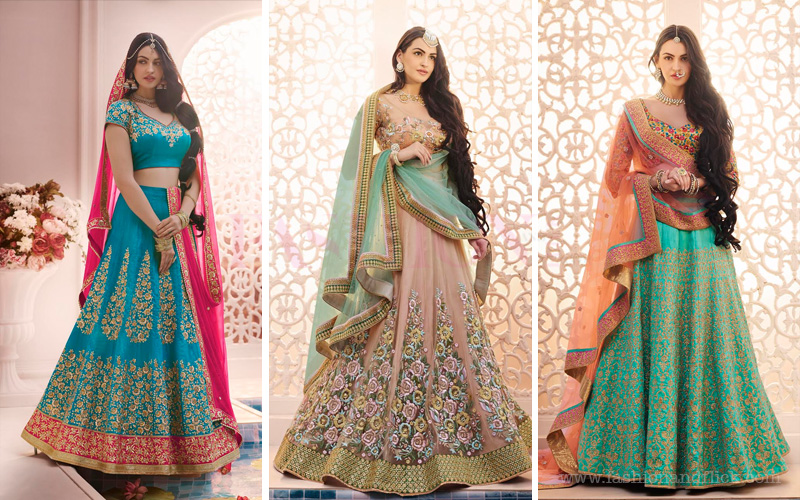 New Delhi, Wednesday, May 03, 2017: Nargis, the house of ethnic and traditional fashion wear launches their exclusive Nakkashi collection to praise the brides and their bridesmaid in this wedding season. Nakkashi collection promises a lot more glamour, glitterati and never seen before trends in the fashion industry. The collection is inspired by rich heritage and true culture of Indian ethnicity is all set to influence the wardrobe of every women with aesthetically inspired treasure of Indian culture. The prevailing style of Nargis collection is monarchal and majestic with high quality works, rich fabrics and bright regal colors. The mix of net and georgette, vibrant colors with crystal works, provides an eclectic look to every attire. The assortment is further available in colors like combination of mustard and maroon while aqua, royal blue are the favorite collection among all. The collection is available at Nargis sarees, Lajpat Nagar II.
The enigmatic collection of classic designs with feminine charm and finely selected fabrics immerses one in new style with the graceful luxury. This fashionable range of lehengas for the brides-to-be and their bridesmaid with its Nakkashi work and bright use of colors will waft your mind. Wedding season is the secret desire of every bride and her bridesmaid and relatives, NARGIS has crafted a unique and unparalleled signature style of their own which is a fusion of Indian Nakkashi.
Mr. Anshul Paul, Director, NARGIS, says, " We at Nargis offers most premium collection to embellish the aspirational needs of a women right from their day to day needs to the most precious and beautiful moments of their life. Our latest Nakkashi collection offers an elegant, fresh approach on timeless styles and present brides with customization options on a variety of lehengas".
Price- on Request