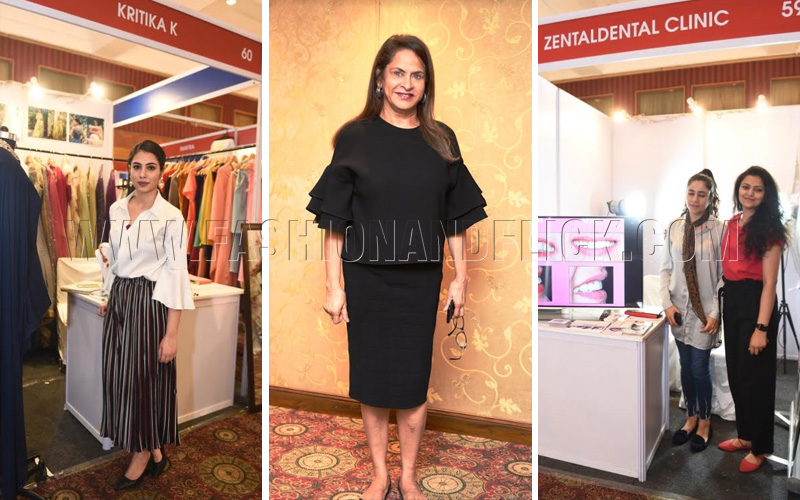 A one-day fashion & lifestyle exhibition featuring pret & couture fashion, precious & destination jewellery, accessories, gifting, home decor, beauty & wellness and much more as the much awaited fashion exhibition RUNWAY RISING celebrated its 20th edition.
It dazzled the capital along with a special festive edition of the designer wear collection this year keeping in mind the shopping needs of fashionistas.This is the 20th edition of the show, with around 100+ fashion & lifestyle brands participating. The exhibition took place on the 4th of July 2018 at The Ashok, Chanakyapuri, New Delhi
Ramola Bachchan said "Runway Rising displayed the perfect match to your outfit for a party or for your next date, catering to all age and gender group. This edition showcased the collections by new and upcoming designers along with known brands and gave a varied choice in terms of designs, options and price range"
It brought luxury directly to the end customer for sheer indulgence with a mix of the Indian collective to provide a complete 360 degree shopping experience. A complete makeover to enable the consumer to embrace the latest trends. Be it Lifestyle, Be it Luxury they shall bring the best to the customer with a proper filtration
Some of the Participating fashion & Lifestyle brands are Balance by Rohit Bal, Genes Lecoanet Hemant, Shri Paramani Jewels, Creative Jewellers GK, The Pink Mirror, Suraj and Sanja, So by Kanika Bijlani, Sanam Tamanna (Dubai), Ultraviolet, Aday by Shilpi Gohri, Bumblee Bee, Firoza, Ginni Khattar, Malmal Tadka by Priyanka Khosla and Kekasi Designs by Mimi Nair toname a few.