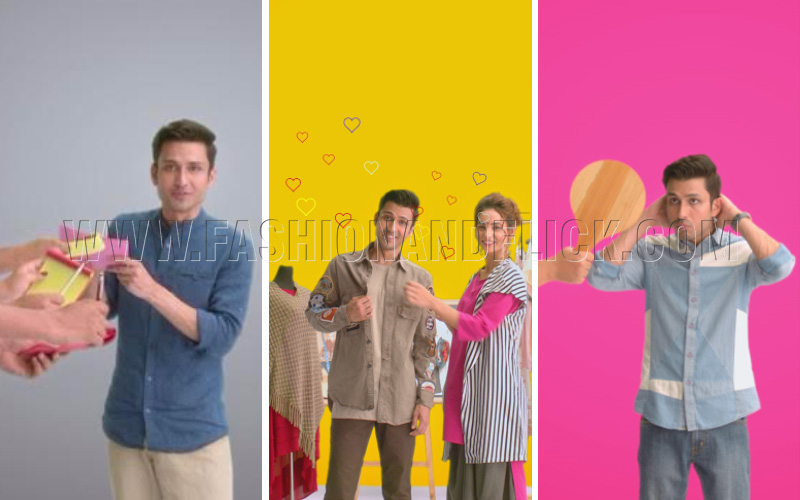 New Delhi, August 23, 2017: Roposo, India's homegrown digital platform, unveils its first digital campaign that brings to the fore the exceptional offerings and services on Roposo's latest avatar of 'TV by the people'. Featuring actor Amol Parashar, an active Roposo user, the digital campaign shows how the platform is the ideal go-to destination for the youth to share their lives online, connect with like-minded audiences, and capture the limelight through interesting videos, quirky photos, and amazing stories. The campaign video has been launched on the Roposo app, and is now available across all official Roposo social media handles.
The essence of the video remains that an individual needn't necessarily be a celebrity to have followers or get popular – every Roposo user is a star. Whether a fashion designer, baker, or dancer, Roposo provides a space for every individual to showcase their talent, reveal their individuality, and turn into an internet sensation. The video captures the gamut of entertainment possibilities along with a wide array of channels that users can view according to their mood and preferences.
Expressing his enthusiasm on the digital campaign launch, Mayank Bhangadia, CEO and Co-founder, Roposo, said, "Roposo is the world's first TV by the people. The video's concept is based on the thought that every individual is a star and has a global audience on Roposo.'
The campaign was also important to educate the users about the app interface, so that every user could enjoy a seamless experience after they have signed up on the platform. "Most apps often adopt the technical route to explain their app, but we wanted to stand out and come up with a fun and refreshing take on the same. India has long awaited a digital platform it could call its own, and with Roposo we have thrown open a space that celebrates the everyday life of Indians, and each one's individuality in a unique manner," adds Mayank.
Directed by Dipro Ghosal and produced by Ruchir Arun and Debadrita Ghosh under the banner The Bard, Ashish Verma has penned the dialogues, and Ragul Dharuman has cranked the camera for the digital campaign shot in Mumbai. Roposo's team, led by Reechal Vardhan, had internally worked on the idea of the ad film, finalised the script, and the style of the video. Director Dipro Ghosal, The Bard, said, "Roposo has successfully carved a niche for itself in the Indian digital space. The idea of the campaign was to educate the users without going too deep into the technicalities of the Roposo app. Moreover, the team at Roposo had a clear-cut vision of their campaign, which made it easier for us to come up with an appealing video."
With a growing community of 4 million users, Roposo will surely act as a fresh outlet for Indians to unleash their creative side and let their inner stars shine on a global platform.