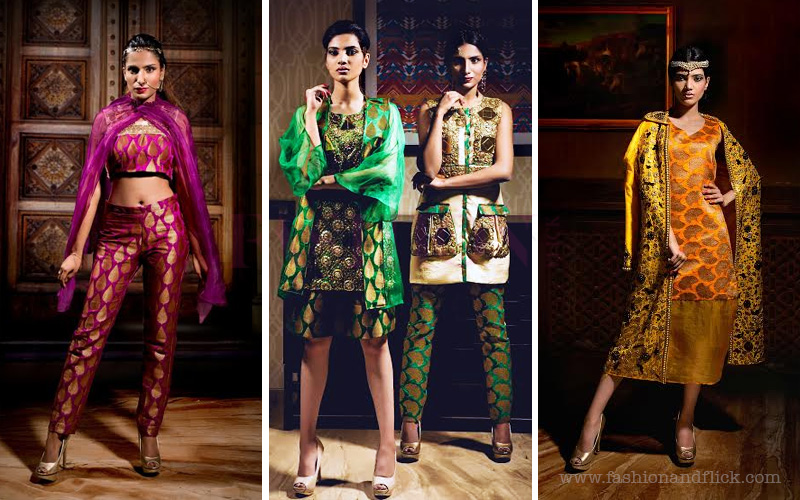 Mumbai, April 2017: Pune based designer label Red by Purva Pardeshi brings in its latest Ethnic collection 'Urban Warrior'. This collection highlights a modern take on Indian mythological characters from the ancient Hindu epic Ramayana
Symbolized by the strong warrior-like armour adorned by Ravana, the collection makes use of opulent fabrics like raw silk, organza and banarasi brocade which encompass the myriad aspects of India's colossal heritage depicted in the epic and its rich culture.
Structured outlines with defined cuts and straight lines mark the silhouettes of the clothes which are designed using vibrant and flamboyant hues of yellow, green, pink, navy blue and of course, Brand's signature colour Red. Accentuated by metallic embellishments and antique embroidery, the clothes create a bold statement which adds a distinct uniqueness to their overall visual appeal.
Get ready to revamp your wardrobe with Purva's new Ethnic collection.
Red by Purva Pardeshi is available at her Flagship Store:
Studio Address: A-1, Mantri Kishore Park, Ashok Nagar, Pune.