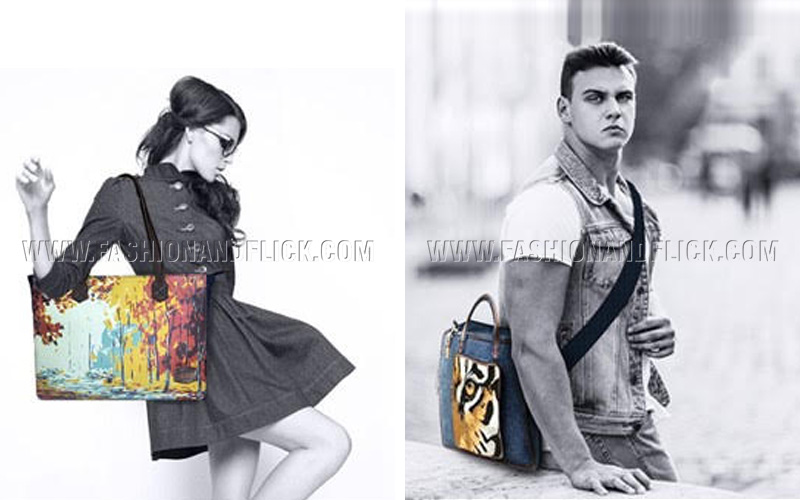 Mumbai, 17th September 2018: Carrying a Bag is not only an object of necessity but it's more of a style statement. Now think of an expensive abstract painting in your drawing room you invite people to have a look at your taste of style. What if this handmade abstract art comes on your bag and you can carry your own style…
PaulAdams redefines the way world look at BAGS as a symbol of style and fashion. Selected artists across India are called upon under one roof and they work in building a unique colourful unimaginable ABSTRACT art forms which can be used directly on bags to make these bags one-of-a-kind to-be item in every women/men's wardrobe.
The main attraction of the handbags is the unique actual handmade abstract designs printed on the canvas and the same used as a part of handbag design which brings out a marvellous combination of art and fashion together. The original art-forms on the bag represent the modern lifestyle and with better utility ratio, these bags prove to be your true companion. All design are made with a single motto of "THE NEW YOU" which is also the brand Motto.
The collection offers styles eclectic handbags, slings, laptop bags, wallets and clutches in contemporary silhouettes with elegant embellishments. The handbags offer fashion, art and functionally at the same time. Chic designs and luxurious hand-feel, along with spacious compartments and zippered pockets, makes the new collection a must have. It is attractively priced for the Indian market and is available on Amazon.in
Also the brand is in advanced stage of using E-Paper technology on the bag. Which means that each bag will have a screen on which, through Paul Adams Mobile app, you can flash any creative or even your picture converted in abstract form. Hence you can now flash your status not only on social platforms but also on Fashion BAGS (the first commercial launch is expected early next year).
Speaking about the exquisite range of bags, Mr. Anshuman Singh (CEO PaulAdams) said, "We have come up with a very exciting and innovative collection of Fashion Handbags which will definitely speak a lot about the brand Motto – The New You. Our Bags are an artefact in itself and the product USP is the unique actual handmade abstract designs from our panel of artists across India. Our products are conceived, designed, manufactured and produced in
India and with novel technology integration we would create a landmark in Fashion industry not only in India but across the globe.