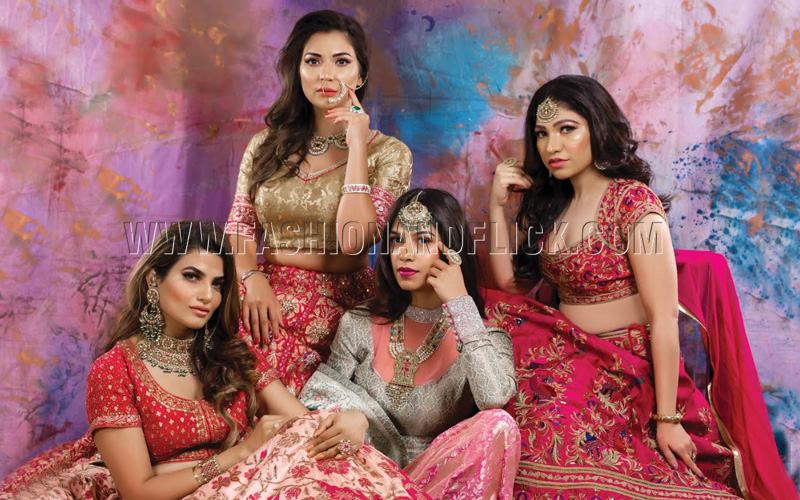 The much-awaited bridal couture exhibition – Runway Bridal – is back on 30th & 31st August 2019 at The Ashok Hotel, New Delhi. This exclusive wedding show, conceptualized years ago by Ramola Bachchan, marks its 7 th annual edition. The exhibition will showcase the latest trends in bridalwear, jewellery, accessories and wedding services, with a 75+ designers showcasing their latest collections. The lead red carpet designers this year include Rohit Bal, Ritu Kumar, Ashima Leena, Rina Dhaka, and Siddartha Tytler. Lead jewellers including Shri Paramani Jewels, Pooj Juneja, Alpana Kapoor, Leela Jewellers and many leading names.
Runway Bridal Wedding Show
As we approach wedding season, Runway Bridal has got you covered for your wedding shopping needs. The show features everything in one place from invites, outfits and jewellery to photographers, home decor and even wedding cakes, there something for everyone. The exhibition is open entry to shoppers and is being widely expected to have a strong visitor turnout.
A special photoshoot with Delhi hotties and well-known names such as singer Tulsi Kumar, Princess of Seohara Chandni Kumari, Celebrity Makeup Artist Guneet Virdi and Yoga Practitioner Garima Bhandari was done to make sure no stone is left unturned to inspire brides-to-be to make the right choices this season.
Runway Bridal Wedding Show
"We are pleased to present the Festive Collection 2019 with the finest luxury brands at Runway Bridal featuring their best of the collection making it a must visit couture exhibition. Runway Bridal was conceptualised as a platform for all the brides to find their wedding shopping solutions under one roof. In the first seven years since our, we have gone from strength to strength, and today our exhibition is the first choice for every bride-to-be or their families." says curator Ramola Bachchan.
Date: 30th and 31st August 2019
Venue: The Ashok Hotel, Chanakyapuri
Time: 10 A.M. – 8 P.M.
Entry: Open Entry