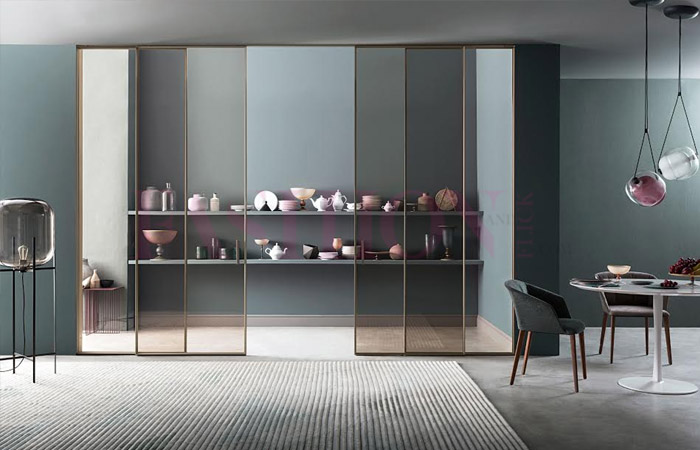 New Delhi, February 2017: Ottimo showcases the latest collection (L7 & Edges) of doors from Lualdi – a leading Italian manufacturer of high-quality doors, interior furnishings and modular systems at their flagship store at Ghitorni.
Edges by Marco Piva is the new collection of doors designed for Lualdi. Edges was born from a desireto give a three-dimensional form to an object thatis usually "flat"; to create a feeling of volume thatconfers a new visual significance without affectingfunctionality. Through the distinctive folding effectof the front panels, the doors of the Edges collectionbecome "works", new volumes that come together in a form that is normallytwo-dimensional and that is intended to interactwith the lights and shadows of the spaces theyinhabit. Edges is a meeting of geometries, volumesand surfaces that play on visual perceptionand transform the Door, a "connecting"element between home and office environments,into a new exponent of the living area
L7 by Piero Lissoni:Piero Lissoni's design skills and Lualdi's manufacturing experience have been united to create the L7 door: a product that combines the lightness of aluminum with the brightness of glass, classic in appearance yet highly-contemporary in terms of its conception and use of materials and technologies. This door system provides transparent solutions that are both light and of minimal thickness and can be used in an extensive range of settings thanks to the wide choice of finishes available. Made in both a hinged and sliding version, L7 offers bespoke solutions for defining either work or domestic spaces, distinguished by simple, understated lines.
Price on request: