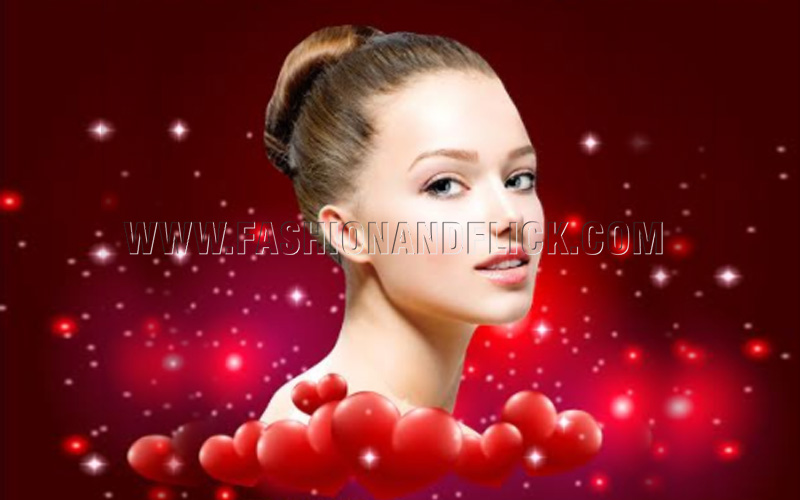 Come February and love is in the air! With Valentine's Day, now is the perfect time to indulge in pampering yourself and your loved ones. Here's what you can enjoy as you de-stress and re-connect on this special day:
Get rainbow-colored hair: Winter is harsh on your hair, making it coarser and dryer. So give your tresses a Valentine's Day pick-me-up with VLCC. Add a touch of rainbow color to your mane to mix it up this V-Day.
Pucker up with the perfect pout: Needless to say, everyone wants perfectly plump, kissable lips for Valentine's Day. Book VLCC's exclusive Lip enhancement treatment to restore a fuller shape to your lips. Wait, there's more! You can now enjoy additional services with this treatment absolutely free.
Head to Toe indulgence: Enjoy a luxury 'Head to Toe' pampering experience this Valentine's Day with VLCC. Enjoy a wide range of salon services including clean up, waxing, hair spa, manicure, pedicure and more at affordable prices. You can also try the sensational Crystal Manicure & Pedicure Spa for ultimate relaxation.
Make it and Nail it: Wear your heart on your nails and dress up your nail's on this special day. At VLCC, make it fun by applying glossy white nail paint, and then using a red nail art pen to draw hearts or even spell out "kiss" or "love". You can also add shine to your nails by using rhinestones and Swarovski crystals.
Keep the Love, lose the handles:Say goodbye to those love handles and hello to a better you with CoolSculpting. With VLCC's Coolsculpting treatment, get rid of unwanted fat cells with the help of state-of-the-art freezing technology. Get 33% extra and enjoy a free session along with this treatment.
Show 'him' you care: Make Valentine's Day an excuse to gift your man something special. VLCC AyushMEN grooming range, comprising a Face Scrub, Face Wash, Moisturizer and Shaving Gel, is enriched with Ayurveda ingredients like Aloe, Neem, Haldi and Tulsi, which helps in keeping the skin bright, rejuvenated and hydrated. Show him how much you care with this customized gift kit!
Revel smooth skin:This Valentine's Day, get a skin that shines with flawless radiant glow. Try the VLCC Skin Resurfacers treatments which helps in controlling acne and making the skin clearer. As with any effective peel, you'll notice more youthful skin immediately!
Outshine the Stars: Shine bright like a Bollywood Star this Valentine's Day! Known to give an instant shine to your face, the VLCC Bollywood Glitterati facial range has been designed keeping all the skin needs in mind – Skin Brightening, Radiant Glow, Rejuvenation and Premature Ageing Signs. So it's time to make way for your Valentine date or party in no time!