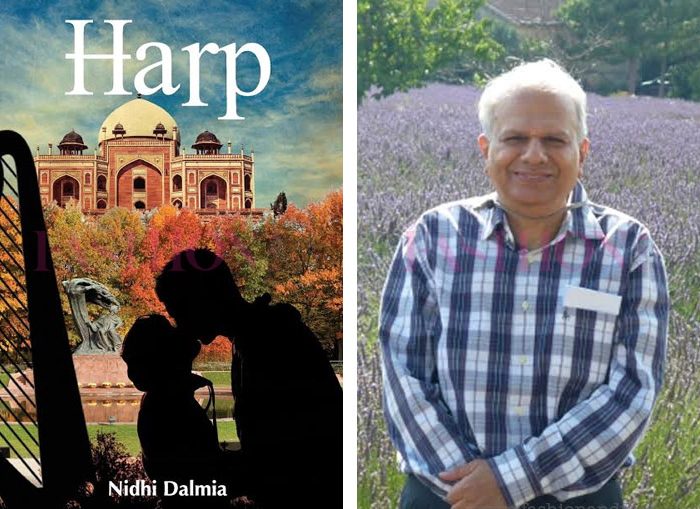 It was a pleasent evening of 17th March 2017, when Mr. Nidhi Dalmia, the author of Harp read few paragraphs from his novel at Oxford book store.
This was a small get togheter over a cup of tea that was attended by Authors Upfront along with Oxford. Mr. Sunit Tandon, former CEO, Lok Sabha Television channel and Director General, Indian Institute of Mass Communication was present at the reading and he was the moderator of the event. Currently, Mr. Tandon is President of the Delhi Music Society and Director of the Yatrik theatre group.
The writer of the book Mr. Dalmia is an industrialist by profession, a travel enthusiast and a music lover who has always been passionate about writing finally decided to write his experiences from travelling around the world and meeting people from various walks of life, authoring his first novel "Harp".
Speaking at the event Mr. Dalmia said, "We all have stories to tell, I wanted to describe the hope and idealism of the 60's that I and many others thought would never end, the coming of age and growing up in the late 60's. How the themes conveyed were universal and how music interspersed with everyday life in those times. I wanted to write about the universality of human emotions and feelings. To tell a tale about how love and obligation compartmentalize people,making them choose between love and duty, between the head and the heart, between one's social contract and what one wants. The individual choices one hasto make with profound consequences. To portray a deeply felt love story, as different as any personal experience can be."
Harp gives a picture of the socio economic condition prevelent at the time in India and Abrad. It also shares a snapshot of Dairy business and key business management tactics that are easy to understand even by a layman.
Harp seems to be an interesting book to read.